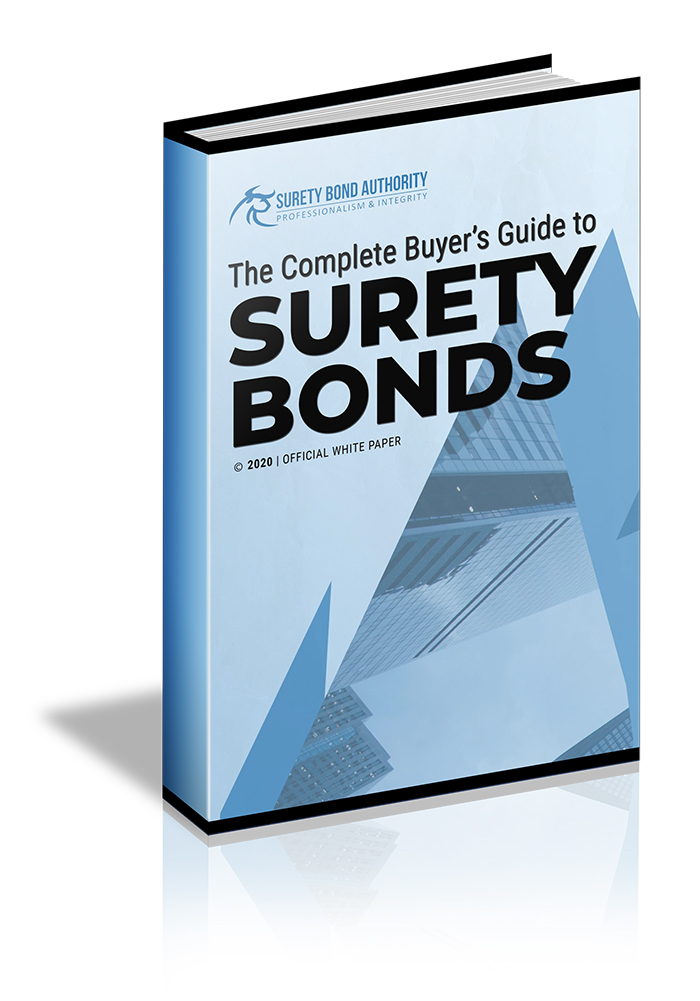 Los Angeles, CA, May 28, 2020 – Surety Bond Authority, Inc., a leading surety bond company in the United States, has created a comprehensive E-book for all surety bond buyers. The free E-book will serve as a helpful guide in understanding the complex world of surety bonds.
Aside from providing surety bonds, the role of sureties is to educate their clients. "Our goal and aim are to increase the level of awareness of surety bond buyers by providing complete and truthful information," explains Greg Rynerson, CEO of Surety Bond Authority, Inc.
"We don't just want them to tick this important requirement off their list. A bond is a legal agreement. We want them to be fully aware of their rights as Principals, why the bond is needed, and what is required of them," Greg Rynerson adds.
The 57-page surety bond E-book entitled "The Complete Buyer's Guide to Surety Bonds" contains crucial information about surety bonds and suretyship itself—from the history of surety bonds up to the most important terms that buyers should be familiar with.
The company included its surety bond process in the E-book as part of its commitment to transparency. "Just like I mentioned in the E-book's foreword, trust is truly at the forefront of our business dealings. We want our current clients and future clients to know how we're going to handle their applications, the important details they need to check once the bond has been issued, how claims are handled, and how to verify if the surety's legitimate or not," Greg Rynerson further explains.
The E-book is free to download on Surety Bond Authority's website. The company does not require any person to provide their email addresses to get a copy of the E-book.
"We believe that viable information should be free for all. Whether they get a bond from us or not, every surety bond buyer should have a clear knowledge of how it works," Greg Rynerson concludes.
About Surety Bond Authority
Surety Bond Authority, Inc. has been supporting businesses nationwide through the issuance of thousands of bonds. The company believes in the value of education and has been helping students fulfill their dreams through its scholarship program. For more information about Surety Bond Authority, please visit their website here.