Consumer behavior has drastically changed since the onset of the pandemic. Adapting to these shifts is important in not only sustaining a business but more so, boosting profits.
For one, consumers have switched to what the U.S. Bureau of Labor and Statistics (BLS) refers to as "protective behavioral change"—one of the two adherence to pandemic-avoidance behaviors classification of BLS in their survey.
Protective behavioral change is one that "conforms to pandemic-avoidance behaviors." A spike in online transactions and food delivery are some examples.
Relaxing behavioral change, on the other hand, means a weaker adherence to pandemic-avoidance behaviors.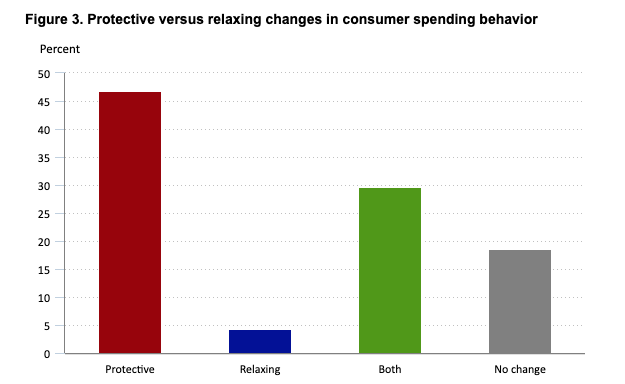 What does that mean for my business?
Glad you asked.
One way to adapt to it is to build a strong online presence if you haven't still. Antiquated businesses like landscaping, construction, manufacturing, and agriculture are, most often than not, guilty of it. Creating a strong online presence is barely an afterthought.
But now that the new normal has come, it may be time to embrace the change.
Know Your Consumers
That datum, by the way, is just one of the many that show changes in consumer behavior. There are other ways to know your consumers' or clients' current and future actions.
Here are some of them:
Conduct Surveys
Have you ever been asked by a store you frequent to answer their survey in exchange for a free product? It may be a free latte, a $5 discount on your next purchase, or a free subscription for a month.
Businesses like that know the power of surveys and how they will help them make their products/services better to keep their customers happy. It also helps them to see and predict behavioral shifts.
First-party data is still the best choice when it comes to understanding which effort will generate maximum impact on your base, and that is exactly what a survey does.
There are plenty of survey tools that you can use, and most of them are free. But if you truly want to perform a quantitative target market assessment, you can use a survey or polling software.
Surveys don't need to be long or time-consuming. It just needs to have the right questions.
Check Consumption Patterns
Consumption pattern determines which product or services your customers like best or which ones meet their current needs. A consumption pattern analysis can include purchase pattern behavior and search behavior among other things.
Let's say you own a New or Used Car Dealership in California. One way to do it is to check which types of vehicles are pulling in sales revenues and which ones are lagging. You can also look into which type of cars people frequently inquire about.
Understanding your consumers' behavior is just one of the major benefits of checking consumption patterns. Other positive outcomes include better cash flow management, supply chain efficiency, and a laser-focused marketing strategy.
Evaluate Industry Trends
Where your industry is heading is one of the best indicators of consumer behavior. The good thing about this is that you don't need to conduct your own research. You can simply check reputable industry publications.
Another way to do it is to check what your competitors are doing. Have they made any changes lately? Have they released a new product or service? Did they make certain improvements?
CONCLUSION
Businesses that succeed and scale will always put their customers at the helm. The boost in profit is just a fortunate side effect of "people companies" or customer-centric businesses.
Understanding how your customers' needs and wants change is crucial. It's one of the best ways to provide excellent customer service, better products, and stay ahead of the curve.