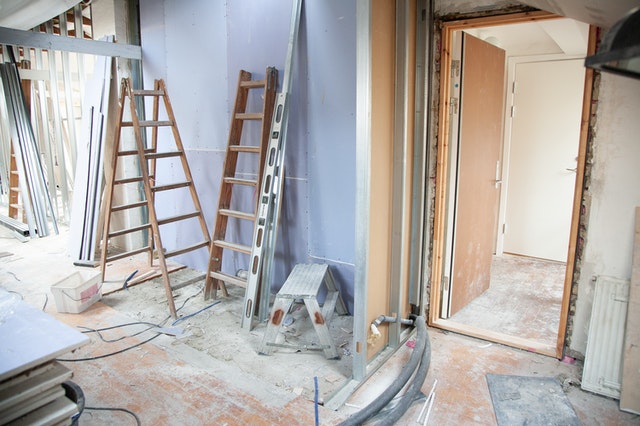 The pandemic brought about an uptick in home improvement projects, and with that comes the need for home improvement contractors. There are no signs of it slowing down anytime soon according to the Better Business Bureau.
That's all great news, right? But like any service-based business, contractors need home improvement clients to keep their businesses up and running. With the increase in competition plus the ongoing DIY trend, many are constantly scrambling to get clients.
But don't worry. There are a few techniques that will help you attract clients.
Participate in Networking & Community Events
These events are a great way to understand your potential clients' needs. It's also a great platform to show them your expertise and how your skills can help your community thrive. Ask the organizers in your area for any upcoming events that are relevant to your business. Better yet, ask if you can sponsor an event or be one of the guest speakers.
Partner with Other Local Complementary Businesses
Some refer to this as Reciprocity Marketing while others like to call it Partnership Marketing. Whichever term you prefer, the bottom line of this move is a win-win for both you and the local business you're partnering with. It doesn't just have to be any local business; it has to be complementary to yours.
For example, you can pitch this idea to a local hardware store in your area. The hardware store owner will refer you to his customers. You can throw in a small incentive, like a discount for first-time clients. In turn, you will buy all your supplies from that particular hardware store. Win-win!
Get a Home Improvement Contractor Bond
It provides a boost in credibility, trustworthiness, and peace of mind for both you and your clients. A bond is financial security in case the Principal (Home Improvement Contractor) fails to do his contractual duties. If such happens, the Obligee (home improvement client) can file for monetary compensation.
Join Relevant Lead-Generation Sites
While having a website is good, it will take a while to drive traffic to your site, and it will take longer to convert that traffic to sales. Lead-generation sites/online directories like Houzz, Angieslist, and Porch already have huge volumes of traffic plus a pool of warm leads—people who are ready to purchase your services. But even though most users on these sites are eagerly scouting for the right contractor to help them with their home improvement projects, you still have to stand out from other contractors on these sites.
One way to do that is to encourage your previous and current clients to write reviews about your business on these sites. More positive reviews mean better ratings and ranking.
An alternative is to create ads on these sites to promote your business. Make sure that you fully understand how to run ads on these sites to get the maximum benefit.
Provide an Online Home Improvement Consultation Service
Think about it: Your potential client base is not just within your local area. You can help DIYers all over the world! All you need is a reliable internet connection, video conferencing software, a website, and social media accounts. You can charge per hour or task.
Ask for Referrals
Nora Roberts famously said, "If you don't ask, the answer is always no." In this case, if you don't ask, you won't get new clients. Yes, it is hard to ask your friends, relatives, or old clients for referrals. But you know what's even harder? Not having clients.
So go ahead and give them a call. They might know a friend of a friend of a friend who needs a kitchen makeover or a neighbor who has been scouting for a contractor to do his patio for months now.
CONCLUSION
It takes a while to get clients and it may take a little longer to get the right clients. The difference between the two is that the latter will become your advocate someday. Be patient, stay creative, and stay focused. You will get there.