Scholarship program aimed at students pursuing Accounting, Banking, and other finance-related fields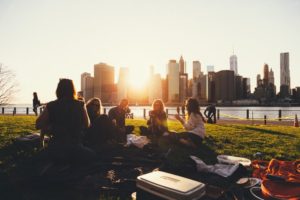 LOS ANGELES – Nov. 21, 2017 — Surety Bond Authority, a California-based surety bond company, is launching a scholarship program that aims to provide financial assistance to bright and deserving students.
As a long-time contributor to the financial industry, the company's $1,000 financial assistance will only be awarded to students who are planning to take up courses in Accounting, Banking, Finance, and other business-related industries. Interested participants must be high school or college undergraduate students.
"Our scholarship program is designed not only to motivate students but also open ways for them to reach the highest level of their dreams," Said Greg Rynerson, Founder, and CEO of Surety Bond Authority, Inc. "We believe in the power of education and this is our way of giving back to the community. We like to step up to the plate and give students the needed encouragement to follow their chosen careers."
To qualify for entry, participating students will need to submit a 500 to 1,000-word essay on why they want a career in Accounting, Banking, or Finance. Essays must be received by September 1, 2018.
The scholarship program is available to high school or college undergraduate students of any race, religion, age, sex, color, disability, sexual orientation, gender identity or expression, and national or ethnic origin.
There are no fees involved nor will any credit card information be asked of the participants in this scholarship program. Every candidate's information will be kept in the strictest confidence.
About Surety Bond Authority, Inc.
Surety Bond Authority, Inc. is one of the leading surety underwriters of contractor bonds, court bonds, commercial, and license bonds. The company offers many available surety bonds that cater to each specific bonding need. The company is now fast expanding its services across the country. For more information about the company's Scholarship Program, its eligibility, and entry mechanics, please visit: https://suretybondauthority.com/scholarship-surety-bond-authority/
Contact
Greg A. Rynerson, CEO
5850 Canoga Ave. #400, Woodland Hills, CA
800-333-7800
greg@suretyauthority.com