What are Marijuana Surety Bonds?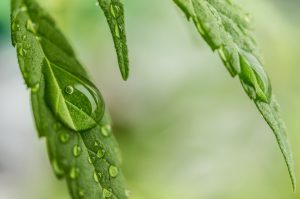 As more states begin to allow for medical and recreational marijuana use, there is a growing need for dispensaries, cultivators, processors, and retailers in those states. Marijuana surety bonds are now required by state agencies to anyone planning to open such establishments before they can cultivate, manufacture, process, supply, sell and distribute medical and recreational marijuana in states that legalized them.
Marijuana Surety Bonds (aka Cannabis Surety Bond) cover different types of surety bonds that target the cannabis industry. While various jurisdictions are still struggling to regulate the industry and implement the kind of bond mandate a state or city requires, marijuana surety bonds may serve these purposes:
part of the licensing requirements before being able to conduct business in a specific jurisdiction legally
ensure faithful performance of duties in the lawful cultivation, process, sale, and distribution of medical or retail marijuana
guarantee the payment of sale and use taxes due to the government when purchases are made
assure that the facility for cultivation, process or dispensation is legal and established according to state laws and ordinances
What are the states that legalized medical and recreational marijuana?
Before setting up shop, you must first be aware of and understand your state or city's rules and laws regarding the legalization of marijuana.
Here are the states that are most prominent regarding cannabis surety bonds:
How does a Marijuana Surety Bond work?
A marijuana surety bond, like all surety bonds, is simply an agreement between three parties: Obligee, Principal, and Surety.
Obligee: State agency or city regulation department that requires the bond.
Principal: Marijuana business requiring to post a surety bond.
Surety: The surety bond underwriter/bond provider that guarantees the Principal's financial capability to the Obligee.
If for any reason the owner of a medical or retail marijuana establishment does not meet the requirements set by the state, the state can file a claim against the bond. The Surety will do an investigation and determine if the claim is valid. Payment will be made up of the total amount of the bond if it is a reasonable claim. The principal will then be required to repay the amount that is paid out of the bond.
Here's a brief overview of some of the commonly available types of Marijuana Surety Bonds:
Medical Marijuana Dispensary Bond
This bond is for dispensaries/cultivators/nurseries who wish to set up a medical marijuana business. Most states that have legalized marijuana laws require Principals to procure this type of bond.
Medical Marijuana Business/Retail License Bond
This bond involves all licensees, both new and renewing applicants, of medical marijuana and retail marijuana dispensaries/shops.
Retail Marijuana Excise Tax Bond
This bond is for retail cannabis shops and recreational pot sellers where it serves as tax guarantees that ensure the Principal will report and pay all sales and use taxes due to the government.
Medical Marijuana/Retail Marijuana Performance Bond
This bond helps reduce risks and ensures the faithful performance of duties by marijuana business owners, whether they are cultivators, dispensaries or retailers in the ethical and honest dealings concerning sale and distribution of medical and retail marijuana.
What are the State by State Marijuana Surety Bond requirements?
According to Alaska's AMC 12.50.010, marijuana is defined as "all parts of the plant of the genus Cannabis." However, the state does not consider industrial hemp as marijuana. Hence, the Municipality of Anchorage considers industrial hemp as not subject to the retail marijuana sales tax.
The state requires these Alaska Marijuana Surety Bonds:
Medical Marijuana Dispensary Bonds
Anchorage Retail Marijuana Tax Bond
Marijuana Cultivation Facility Bond
There are two classifications of Arkansas Marijuana Surety Bonds:
Medical Marijuana Dispensary License Bond
Medical Marijuana Cultivation License Bond
There are 2 basic types of California Marijuana Bonds:
Medical Marijuana Surety Bond
Recreational Marijuana License Bond
There are three California Cannabis Licensing Entities that require the bond.  If you are engaged in all three operations, you will need three separate bonds.
Bureau of Cannabis Control (BCC):  retailers, distributors, testing labs and microbusinesses.
Manufactured Cannabis Safety Branch:  manufacturers of cannabis-infused edibles.
Cal Cannabis Cultivation Licensing: cultivators.
In California, there are also other types of surety bonds required by a specific city, agency or function:
City of Coalinga Marijuana Operation Surety Bond
Los Angeles Commercial Cannabis Surety Bond
Since the House Bill 16-1041 was passed, the state no longer requires a surety bond for cultivation or dispensary licenses.
The state requires this type of marijuana surety bond for marijuana dispensaries and producers. The state only requires a minimum of 3 producers but no more than 20.
The state also requires a surety bond upon the development and completion of a production facility:
Medical Marijuana Producer Performance Bonds: Construction and Operation of Production Facility
The state requires a surety bond for dispensaries, cultivators, and nurseries to be posted within ten days of licensure.
Medical Marijuana Dispensary Bond
Florida Legislature has since passed Senate Bill 8A and set for the issuance of 10 new licenses for Medical Marijuana Treatment Centers (MMTCs) to cultivate, process, and dispense medical marijuana.
Once they meet State approval, dispensing organizations must post this surety bond:
Marijuana Low-THC Performance Bond
The state requires a surety bond for cultivation and dispensing organizations. Both have different bond amounts.
Medical Cannabis Dispensing Organization Registration Surety Bond
Medical Cannabis Cultivation Center Surety Bond
The state requires surety bonds for retail marijuana establishments. Each has their own specific bond amounts:
Retail Marijuana store bond
Retail Marijuana cultivation facility bond
Retail Marijuana products manufacturing facility bond
Retail Marijuana testing facility bond
Retail Marijuana social club bond
The state requires surety bonds for medical and recreational cannabis dispensaries and cultivation facilities as part of their licensing requirements:
Medical Marijuana Dispensary Bond
Medical Marijuana License Bond
The state will license 60 dispensaries, 24 cultivators (as of present), and 40 processors throughout the region. Also, the state requires Level I and Level II cultivators to post surety bonds for licensing.
Medical Marijuana License Bond
How much does a Marijuana Surety Bond Cost?
The cost of a marijuana surety bond varies from state to state. Because of this, the amount you will need to pay for your surety bond will also vary. In general, you will pay only a percentage of the total bond amount as your premium. You can easily request a fast and free surety bond quote by completing the application, and one of our agents will be ready to help you start the process.
Along with the licensing fees, the bond amounts for marijuana surety bonds differ in each state and according to the type, function, and conditions of the surety bond.
How do I obtain a Marijuana Surety Bond? 
Find a reputable surety bond company that offers and is knowledgeable about these types of surety bonds. As this involves legal matters, it is crucial to understand your state's requirements before applying to be a licensed dispensary, cultivator, processor, etc.
Once you fill out a quote, you will be asked to submit all your pertinent information.
Completed bond application
Various types of bond forms (copies can be obtained from the Obligee – state agency, regulation department, etc.)
Personal and business background may be required depending on the specific type of bond.
The marijuana market is an ever-evolving industry, where state and city regulations are constantly changing to tailor the demands, needs, and proper dealings relating to the lawful cultivation, process, dispense, and sale of marijuana. Over time, the terms and conditions of marijuana surety bonds will get more specific.
If you are looking to open a medical or retail marijuana establishment in your state, we can help you with any questions you have about obtaining a surety bond so that you can complete your licensing requirements. Please feel free to contact us today!