What is a Colorado Marijuana Surety Bond?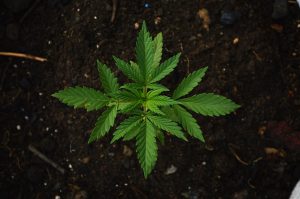 Colorado is one of the eight states that have legalized both recreational and medical marijuana use. A Colorado Marijuana Surety Bond covers any person or entity that will operate a locally-approved business for cultivation, manufacture, production, or sale of medical or recreational marijuana or marijuana-infused products by state or local laws.
There are various types of Colorado Marijuana Surety Bonds:
Medical Marijuana License Bond
According to the Permanent Rules related to the Colorado Medical Marijuana Code, all medical marijuana businesses must acquire licensing before conducting business. This bond guarantees that all medical marijuana dispensaries will pay all applicable taxes to the Colorado Department of Revenue.
Retail Marijuana Excise Tax Surety Bond
Since 2014, Colorado began allowing the sale of marijuana for recreational purposes. Since then, anyone who is 21 or older can purchase up to an ounce of marijuana (but not smoke it in public) as long as they have valid government-issued identification on hand, such as a passport or driver's license.
Retail pot shops have since cropped up; one requirement before being able to distribute and sell recreational weed is to procure a Retail Marijuana Excise Tax Bond. An Excise Tax is an indirect charge for the sale of marijuana and other marijuana-infused goods and products.
Retail Marijuana Cultivation Replacement Surety Bond
Retail marijuana cultivation facilities have also burgeoned. Such facilities may file a replacement surety bond if they have two months' anticipated tax liability changes after having been issued a retail marijuana cultivation license.
Without these bonds, businesses in the marijuana industry cannot obtain a license. They work much like sales tax bonds where dispensaries, retailers, and cultivators need to post a bond to ensure that they will report taxes appropriately and pay them on time.
Who are the parties involved in a Colorado Marijuana Surety Bond?
Just like with other surety bonds, a Marijuana-Cannabis Surety Bond includes three parties.
Obligee: the State of Colorado, in this case, the Colorado Department of Revenue.
Principal: the medical dispensary, retail pot shop, or cultivation facility.
Surety: the surety bond provider that underwrites and issues the bond, thus financially ensuring that the Obligee will comply with the conditions of the agreement.
The Principal must pay all taxes, penalties, and interests due or to become due under the state laws relating to medical or retail marijuana, and particularly under C.R.S. 39-28.8-301, et. seq.
In a case of a violation or if the Principal defaults on tax payments, the State can file a claim and be compensated by the Surety.
How much does a Colorado Marijuana Surety Bond Cost?
Section 12-43.3-304 of the code indicates that each business, whether dispensary, retail marijuana, or cultivation facility, must maintain a $5,000 bond.
You do not have to pay the whole bond amount. Instead, each year you pay an annual premium. The bond fee (or premium) is a percentage of the bond amount that is usually calculated in the range between 1%-5% (translated into $50 to $250 per year). The percentage of the bond amount can go up to 15% for people with credit issues.
However, the costs vary by local city and county specifications.
For example, Federal Heights requires $5,000 just for licensing bonds and not for replacement bonds. There are surety bond and General Liability policy requirements for licensed medical marijuana distributors and transporters.
In Denver, the $5,000 marijuana license bond help guarantees that the city can collect sales and use the tax revenues gained from a legal marijuana provider. If the business defaults on its tax bills, the city can seize and sell its assets to cover the defaulted payments.
For retailers and cultivators, the total bond must be equal to two months of the anticipated liability for the tax imposed under 39-28.8-302 C.R.S.
If you need more info about the surety bond costs and requirements, get your FREE quote here!
How long does the Colorado Marijuana Surety Bond remain valid?
Once the Principal has made an application to the State of Colorado for a license to act as a medical marijuana dispensary or retail marijuana cultivation facility, a surety bond will be required.
The bond will serve as a continuing obligation until and unless revoked due to claims or 60 days' written notice of termination provided to the Executive Director of Revenue or his or her successor.
How do I get a Colorado Marijuana Surety Bond?
Select a reputable and experienced surety bond company that can provide you with this type of surety bond that is Colorado State-specific.
You will need to submit a personal and business background and credit check which will be reviewed by a surety underwriter. Make sure you do not have open bankruptcies or late child support payments and other debts if you need to get a marijuana surety bond.
As part of the application process, you may need to submit these requirements:
Completed bond application form
Financial documents (bank account statements, in-cash capital, irrevocable letters of credit, source of income/revenue, etc.)
Type of bond form (a copy that can be obtained from the Obligee)
Other documents as required (seller's permit, etc.)
*Colorado Marijuana Surety Bond Update: Since House Bill 16-1041 was passed into law, it has abolished the requirement that medical and retail marijuana establishments post a $5,000 surety bond before receiving or renewing their state-issued and required licenses.
We will post more updates about Colorado Marijuana Surety Bonds.
If you are interested in learning more about this type of surety bond for your business, contact us today!