What is an Arkansas Marijuana Surety Bond?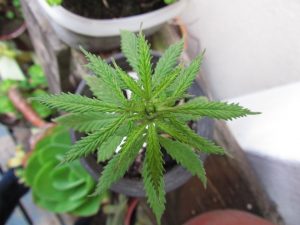 Arkansas has already legalized medical marijuana use. With the proliferation of medical marijuana dispensaries in the State, the Arkansas Medical Marijuana Commission (AMMC) has established licensing procedures and regulations that cover dispensaries and cultivation facilities as directed by the Arkansas Medical Marijuana Amendment.
There are two classifications of Arkansas Marijuana Surety Bonds:
Medical Marijuana Dispensary License Bond
A Medical Marijuana Dispensary License Bond is required for dispensaries to obtain their licenses to be able to conduct business legally within the State.
Medical Marijuana Cultivation License Bond
A Medical Marijuana Cultivation License Bond is part of the application and license process to become a legit medical marijuana cultivation center in Arkansas.
Both of these bonds ensure compliance with state tax laws in fulfilling their tax obligations as well as part of their licensure requirements to be able to operate business transactions lawfully.
Cultivation facilities will be authorized to grow and hold usable marijuana in a reasonable amount required to meet the needs and demands of qualifying patients as determined by the commission with the assistance of the Arkansas Department of Health.
AMMC is responsible for granting licenses for the operation of medical marijuana dispensaries and cultivation facilities under Amendment 98 of the Constitution of the State of Arkansas of 1874, and The Medical Marijuana Amendment of 2016.
*Note: Although Arkansas has not legalized recreational pot use, a Retail Marijuana License Bond may be imminent in the near future.
Who are the parties involved in an Arkansas Marijuana Surety Bond?
Like all surety bonds, an Arkansas marijuana surety bond requires a three-way agreement between:
Obligee: the State of Arkansas; the governing entity that requires medical marijuana dispensaries and cultivation centers to post a surety bond that is specific to their business.
Principal: the dispensaries, growers, and cultivators.
Surety: the bond company that financially backs the Obligee, wherein if a claim is made on a bond, the Surety will pay the full amount. The Principal will reimburse that payment paid out to the Surety.
What is the benefit of getting an Arkansas Marijuana Surety Bond?
Getting your marijuana business bonded enables you to be seen as a credible, trustworthy, and law-abiding citizen of Arkansas. A Marijuana-Cannabis Surety Bond not only guarantees tax payments and make you a registered and licensed business, but it also ensures your faithful and honest performance of dealing with your business transactions — covering the growth, cultivation, production, purchase, distribution, and sale of legal medical marijuana.
This bond, as part of the licensing requirement, prevents shady dealings and helps you avoid potential legal and financial risks.
What are the costs of the Arkansas Marijuana Surety Bonds?
For medical marijuana dispensaries, they are required to submit a surety bond as partial or full proof of assets of $200,000.
For cultivation facilities, they are required to post a surety bond of $1,000,000.
The bond premium (the amount charged to the customer) is a  percentage of the bond amount.  The bond premium is based on the financial strength and character of the purchaser.  Often, we see bond premiums of approximately 5% of the total bond amount. If you need an estimate for your marijuana surety bond, get your FREE quote here!
Why do you need a Marijuana Performance Bond for dispensaries and cultivators?
One thing that differs Arkansas marijuana surety bonds is that the State requires each grower/cultivator and dispensary to post a performance bond.
Performance Bonds are typically used in construction projects to ensure faithful performance of contractual obligations.
With marijuana performance bonds, it is the Principal's faithful performance of the license agreement, and for the payment of all persons performing labor or provision of materials in connection with the agreement.
For medical marijuana dispensaries, they must furnish a performance bond of $100,000.
For medical marijuana cultivation centers, they must provide a performance bond of $500,000.
How long is the validity of an Arkansas Marijuana Surety Bond?
The Principal's license as a dispensary or cultivation facility is valid for one year, and also goes the same validity requirement for the surety bond.
The Principal is required to comply with the requirements of Arkansas Constitution of 1874, Amendment 98, AMMC Rules, and Alcoholic Beverage Control Division ("ABC") Rules, and other applicable laws, for the duration of this one-year period;
Both licensing and bonds for dispensaries and cultivation facilities may be extended for additional one-year terms without revocation at the Surety's discretion with the payment of additional premium by the Principal. The Surety will issue a continuation certificate evidencing the extended bond to AMMC.
What are the conditions of the Arkansas Marijuana Surety Bonds?
Getting a marijuana surety bond is a step towards obtaining a license.
Arkansas mandates these types of fees to acquire your license, aside from paying your surety bond and performance bond costs:
Grower Application Fee: $15,000
Non-refundable License Fee: $7,500
Capital requirement: $1,000,000
Cash requirement: $500,000
Annual Grow License Fee: $100,000
if you are trying to set up shop as a dispensary, you should be familiar with Arkansas' designated eight medical marijuana dispensary zones.
All applicants, whether dispensary or cultivation center, must submit themselves to a Criminal History Check by the Federal Bureau of Investigation.
How do I obtain an Arkansas Marijuana Surety Bond?
Choose a reputable and experienced surety bond provider that can offer you this particular type of surety bond unique in Arkansas. Some states have legalized both medical and recreational cannabis, while other states, like Arkansas, have only legalized medical marijuana. The other remaining states have not implemented legal marijuana laws yet.
It is important that your Surety knows your bonding needs and the type of marijuana business that you are going to pursue to obtain your license requirements.
You will need to submit these requirements to your Surety to qualify:
Completed surety bond application
Financial statements (cash-in-hand to show in your bank account, income, other sources of revenue, irrevocable letters of credit, etc.)
Type of bond form (a copy can be obtained from the Obligee)
And other documents that may be required (e.g. copy of local license or authorization from a local jurisdiction to cultivate, seller's permit number, Power of Attorney, etc.)
Want to learn more about the type of marijuana surety bond for your business? Contact us today!