What is a Nevada Marijuana Surety Bond?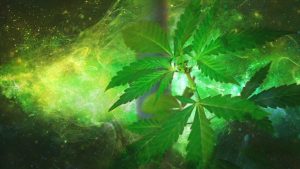 As defined in Nevada's Revised Statutes 453.554, only licensed medical marijuana establishments can carry, display or dispense marijuana and other marijuana-infused products on their licensed premises, including drug paraphernalia. While medical marijuana was already legalized in the state, the Nevada Marijuana Legalization initiative legalized the recreational use of marijuana (except on the Las Vegas Strip). Thus, recreational dispensaries are already stocking up. According to the State, recreational weed means leftover medical marijuana from dispensaries.
The recent addition of recreational usage has expanded Nevada's pot industry concerning the cultivation, production, processing, and dispensary. With this expansion, the State has required proper financial protection through the use of a Marijuana-Cannabis Surety Bond.
The State of Nevada requires two types of bonds to obtain a medical marijuana license. A Nevada Marijuana Surety Bond serves as a financial instrument that ensures indemnification when specified conditions are met among the parties involved. The parties include the Obligee (the government agency that requires the bond), Principal (medical marijuana licensee), and the Surety (bonding company).
Medical Marijuana Dispensary Bond
A Medical Marijuana Dispensary Bond is required before being issued or renewed of a license. The bond must be at the licensee's own expense and guarantees the performance of any of its obligations.
Medical Marijuana License Bond
A Medical Marijuana License Bond is part of the licensing requirements before being able to conduct business in Nevada. Medical marijuana licensees must file and maintain a bond from the Surety that is authorized to provide surety bonds in the State. The bond is conditioned to be paid to the corresponding State or City for all license fees and penalties owed against the license.
Why do you need a Nevada Marijuana Surety Bond?
Any authorized medical marijuana dispensary must understand all applicable federal, state, and city laws and regulations made by the U.S. Department of Justice, State of Nevada, and respective cities concerning the operations, cultivation, process, and sale of medical and recreational marijuana.
The marijuana surety bonds guarantee that dispensaries have the responsibility to be aware of any and all changes to federal, State of Nevada, and City laws and regulations, and initiate legal and ethical dealings concerning the operation of a medical marijuana establishment.
The surety bonds aim to provide the State or City financial recourse and the ability to recover money that is owed and not paid by the licensed party.
Are there other types of Nevada Marijuana Surety Bonds?
Some marijuana surety bonds are city-specific.
Las Vegas Medical Marijuana Cultivator Bond
This surety bond is a requirement of the City of Las Vegas, Nevada for medical marijuana facilities and retail dispensaries to be granted a license to own, cultivate, and operate a medical marijuana business.
The purpose of the bond is to render for the City against any loss suffered due to claims and litigation that may arise from the issuance, operations, and ownership of a Medical Marijuana Establishment license.
Moreover, the bond serves as an assurance by the licensee to comply with these conditions, rules, and regulations established and enforced by Las Vegas. It also acts to ensure payment of all fees and penalties imposed by the City.
How much does a Nevada Marijuana Surety Bond Cost?
The cost of the bond (bond premium) is the percentage of the bond amount. The cost may vary depending on the applicant's personal and business financial strength. Strong credit is always the deciding factor when qualifying for a bond. The rates are calculated from 1% to 15%.
In Nevada, there are different bond amount requirements:
Medical Marijuana Dispensary Bond
For dispensaries, the surety bond for indemnification shall amount to $250,000.
Medical Marijuana License Bond
Medical marijuana establishment licensees must maintain a bond for licensing that costs $50,000.
If you need more information about the costs for this bond, you can get a FREE quote here!
How do I obtain a Nevada Marijuana Surety Bond?
Securing bond protection for medical marijuana establishments can seem complicated, especially with all the legalities involved, so it is crucial you choose an authorized surety professional that caters specifically to medical cannabis dispensaries, retailers, and cultivators in Nevada.
You will need to submit to a background and credit check, where a certified surety underwriter will review your financials and management credentials to ensure that you have the monetary capacity and business experience to deal with the medical marijuana trade.
The surety underwriter may require you to submit the following requirements to qualify for a bond:
Completed bond application (make sure you fill out all the important information and leave no fields unfilled)
Financial documents (bank account statements, balances, irrevocable letters of credit, other sources of revenue, etc.)
Copy of registration certificate from the Nevada Division of Public and Behavioral Health (this is also a part of the business license application)
Medical Marijuana Surety Bond and License Bond forms (copies can be obtained from the City Department of Planning Business Licensing Division, whether you are in Las Vegas, Reno, Carson City, etc.)
Other documents as required (copies of valid permits, such as use permits from the Planning Department, business licensing compliance permits, land use permits, etc.)
The cannabis industry is constantly evolving, with many recent house bill changes still emerging and passed into law. Surety Bond Authority has expanded its services and stays on top of surety bond updates in Nevada. We communicate these updates immediately to our clients. So if you wanted to learn more about marijuana surety bonds or you may urgently require one, please call us at 800-333-7800 today!