What is a Florida Marijuana Surety Bond?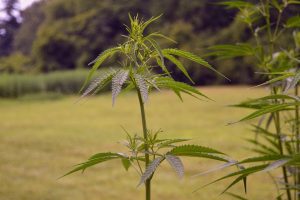 A Marijuana-Cannabis Surety Bond is required in the State of Florida for medical dispensaries, growers, and cultivators as part of the licensing requirements to ensure compliance with applicable tax laws and regulations regarding the cultivation, distribution, and sale of legal marijuana.
Successful applicants selected for licensure must post a surety bond issued by a licensed surety insurance company and/or provide an irrevocable letter of credit or cash that is payable to the Florida Department of Health. The Department requires a surety bond to be posted within ten days of licensure.
Medical Marijuana Dispensary Bond
A Medical Marijuana Dispensary Bond is for dispensing organizations to ensure their financial capacity to manage operations during their two-year license cycle. This type of surety bond guarantees compliance with the provisions of the Compassionate Medical Cannabis Act of 2014.  Medical marijuana dispensaries are approved by the Department to cultivate, process, and distribute low‐THC cannabis under Section 456.60 F.S.
Initially, Florida only sought to license five dispensaries that provide Low-THC cannabis. Low-THC cannabis comprises dried flowers that contain 0.8% or less Tetrahydrocannabinol, more than 10% of Cannabidiol, and marijuana seeds and resins. These five dispensaries are located in these regions:
Northeast Florida
Northwest Florida
Central Florida
Southeast Florida
Southwest Florida
There is a new law that allows dispensing organizations to grow and cultivate Low-THC cannabis. This medicinal marijuana, which is transformed into oil and taken orally, can be prescribed to patients who have cancer, intractable epilepsy, and other medical disabilities. Only physicians licensed under Chapter 458 or Chapter 459 of Florida Statutes can order Low-THC cannabis.
*Note: Florida Legislature has since passed Senate Bill 8A and set for the issuance of 10 new licenses for Medical Marijuana Treatment Centers (MMTCs) to cultivate, process, and administer medical marijuana.
Once they meet State approval, dispensing organizations must post a performance bond.
Why is there a need for a Marijuana Performance Bond?
Florida wanted to put restrictions on who they will allow to become a part of the new medical marijuana dispensing market. Note that the State has not legalized recreational pot use yet.
A Marijuana Performance Bond is a guarantee to keep only serious investors in place. The State has ruled a few requirements that will also prevent outsiders from setting up shop and reward established and thriving local businesses that want to invest in the medical pot market.
Dispensing organizations in Florida will need to fulfill these eligibility requirements:
They should be in business for 30 years and have an inventory of 400,000 plants
Once awarded with a license, the company will have 60 days to begin cultivating their first cannabis crops and 150 more days to offer the medicine for sale
They must have a $150,000 investment within 30 days of licensing
They will need to qualify for and secure a performance bond
*Note: Growers and cultivators will not have access to the license form ahead of time and have only ten days from when they receive it to fill it out and submit it.
How much does the Florida Marijuana Surety Bond Cost?
Medical marijuana dispensaries and growers of Low-THC cannabis must pay a biennial licensing fee of $100,000. Apart from that, they will need to post a performance bond amounting to $5,000,000 for the two-year license period.
The cost of the bond is 1% with two years prepaid premium with full collateral. This translates to $100,000 that covers the two-year licensure term.
However, there are administrative fees charged in addition to the bond premium. If you need to know more about your bond costs and requirements, you can get your FREE quote here!
What are the new legislation updates for the Florida Medical Marijuana Bond?
There have been a few substantial changes to the original Compassionate Use Act. According to House Bill 307 (passed last March 2016), "medical cannabis" is added to the previously allowed Low-THC cannabis. Since the original Compassionate Medical Cannabis Act of 2014 only permits the use of non-euphoric Low-THC cannabis, the addition of medical cannabis allows utilization and sale of full-strength marijuana and its derivatives.
The bill authorizes three additional dispensary licenses, where one of the three licenses was awarded to a member of the Black Farmers and Agriculturalists Association. It also delineates further cultivation, packaging, and security requirements for dispensaries.
With the new provisions, medical dispensaries are now allowed to supply and sell wholesale marijuana to other dispensaries. It also enables any Florida college or university with an agriculture department to conduct cannabis research. However, patients are prohibited from growing their own Low-THC cannabis.
How do I obtain a Florida Marijuana Surety Bond?
Look for a certified surety bond company that can offer this type of surety bond.
A surety underwriter will look into your personal and business background to ensure that you have the financial and management capacity to handle transactions relating to medical marijuana.
To qualify, you will need to submit the following requirements:
Completed bond application
Financial documents (bank statements, account balances, irrevocable letters of credit, sources of income, etc.)
Florida Low-THC Performance Bond form (a copy can be obtained from the Florida Department of Health)
Medical director license (proof for supervising dispensing transactions)
Other requirements as needed (seller's permit, valid certificate of registration from the Florida Department of Agriculture that
allows the cultivation of more than 400,000 plants, proof of accountability for all raw materials, products, and byproducts, etc.)
If you need to get an application to be a dispensary, there are draft application forms available for review on the Office of Medical Marijuana Use (formerly Office of Compassionate Use) official website.  Application forms are now available to download.
The medical marijuana law in Florida mandates huge financial and licensing requirements. Surety Bond Authority can get you bonded quickly and easily with affordable rates. If you are required to procure this type of surety bond, and in need of dire assistance, please do not hesitate to contact us today!
Updates: By October 3, 2017, Florida will issue additional ten new licenses. The State will also license four additional MMTCs.