What is the South Dakota Contract Bond?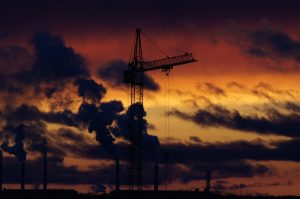 The South Dakota Contract Bond is an actual and substantial guarantee binding contractors in a construction project endeavor that they will not be negligent in their duties and will perform in a reasonably good and workmanlike manner. This bond is also an irrefutable pledge assuring that contractors and their personnel will not commit a breach of warranty by fully completing the project at the time being agreed upon. The bond is likewise a strong precautionary stratagem against contractors and construction companies that commit misrepresentation and carry out other fraudulent activities that may harm clients and jeopardize the State.
Why do you need the South Dakota Contract Bond?
You need the South Dakota Contract Bond because you want to be regarded as a contractor of good sense and propriety. Simultaneously, this bond is an indispensable method to earn potential clients' interest in your business and gain existing customers' loyalty. Owning this bond makes you a dependable contractor who deserves a highly regarded niche within the construction industry.
More details about the South Dakota Contract Bond
The following are the different categories of Contract Bonds upon which contractors can choose from whichever will suit their needs:
Bid Bond – this bolsters project developers' confidence that bidders have the financial credentials essential to accept the construction task;
Performance Bond – this is an assurance that contractors finish off projects according to the contract's specifications and schedule. With this bond, if and when, a contractor fails to satisfactorily complete the job, the project developer can make a claim on the bond and access funds that can be utilized to pay a second contractor and finish the task; 
Payment Bond – in this bond, proper payment for services are pledged in case lead contractors go insolvent during or after working on a project;
Supply Bond – using this bond, suppliers are directed to provide materials, equipment, and/or supplies as delineated in the purchase order;
Maintenance Bond – this provides a guarantee against substandard materials, malfunctioning equipment, or flawed workmanship for a specific time period following a project's completion;
Subdivision Bond – this bond requires contractors to build and/or refurbish public structures within subdivisions – such as streets, sidewalks, and waste management systems – in accordance with local specifications
Site Improvement Bond – the bond warrants the acceptable and reasonable completion of specific upgrading in a project
What is the cost of a South Dakota Contract Bond?
The South Dakota Contract Bond amount and its premium payments are all dependent on the contractor's credit history, current credit score, and present-day financial status. If a contractor has an excellent credit mark and decent business performance, a lower premium rate can be availed of.
How do I get the South Dakota Construction Bond?
Getting a South Dakota Contract Bond is simple. Be sure to contact a certified surety bond agency for rapid processing so that you will be afforded professional treatment. Always choose the one who can provide you prompt and efficient service.