What is a Payment Bond?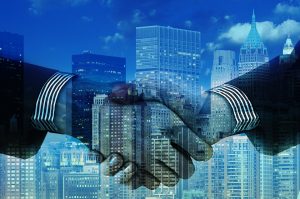 This type of surety bond often obtained together with a performance bond is obtained by a contractor who will be hiring subcontractors and suppliers to complete a project that they were contracted.
This Bond is protection for those suppliers and contractors in case the contractor files bankruptcy during the work on the project and will ensure that they are paid for their services on the project.
The payment bond prevents any liens from being placed on the project in the event of non-payment to subcontractors and suppliers.
How do Payment Bonds work?
Payment bonds ensure that bills for labor and materials will be faithfully paid.
With a payment surety bond, if there is a contractual breach, such as nonpayment for services, the subcontractor will file a claim against the bond. If the surety company finds that it is a valid claim, then the party will be compensated.
Do you need both a Payment Bond and Performance Bond together?
The guarantee of performance and payment is often associated with each other. A payment surety bond and performance bond are almost always both required. Typically, performance and payment bonds come packaged together so some surety companies will only let you pay one bundle rate for both.
Why do I need to get a Payment Bond when I already have a contractor license?
A contractor license bond is required by most states, cities, and municipalities to ensure that a contractor will operate its business in compliance with the rules and regulations in respect to its specific contractor license.
However, carrying a contractor license bond does not guarantee the payment/compensation of work indicated in a specific contract. Payment bonds provide assurance that a specific contract is fulfilled according to state specifications and that subcontractors and suppliers are paid. In some cases, the project owner may not require a payment surety bond. On projects that are publicly funded, the contractor is almost always required to obtain a payment surety bond. This is because mechanic's liens cannot be placed on public property.
Are Payment Bonds required on public or private projects or both?
Under the federal Miller Act, any federal construction project valued at $150,000 or more requires a payment bond. Each state has a "Little Miller Act," (similar to the federal Miller Act) calls for a payment bond for state contracts on a specific amount (which is called the bond threshold).
So all public and government-mandated construction projects require construction bonds, including payment bonds to guarantee financial protection for all parties involved.
In the private sector, there is no bond requirement on construction projects. But many private owners now understand the value that surety bonds bring to the table: financial support and assurance that the contractor is qualified to perform the contract. For these reasons, they choose to require construction bonds to reduce management and payment risks.
How do I avoid Payment Bond claims?
Once you have signed the contract, it is your full responsibility to pay the bond claims in full. If a claim is made, the surety will financially back you up, whether the claim can be small or large as the full bonding amount. Claims can put your business at risk so getting a payment bond is critical before doing business and working on construction projects.
A laborer or supplier that makes a claim against a payment bond is called a "claimant." The proper "claimant" under a payment bond is clearly defined by a state's laws and statutes, the contract, or the bond itself.
How do I obtain a Payment Bond?
First, you need to apply to see if you are eligible for bonding. Find a reputable surety company that can help you explain in detail about this type of surety bond. Also, there are requirements that you need to provide if you want to get approved for construction payment bonds.
These requirements include, but not limited to:
Application form
Payment Bond form
Financial statements (balance sheet, work schedules, income statements, cash flows, etc.)
Project experience
References
When you are applying to get bonded, be sure that your financial statements include what's required so you could get the best chance of obtaining approval.
Where can I get a Payment Bond form?
A Payment Bond form is a requirement.
It contains acknowledgments by the Principal and the Surety, Power of Attorney instructions, and the validity of the bond.
A surety company carries copies of industry-standard bond forms. If the Obligee has their own specific bond forms, you need to obtain one from them.
How much does a Payment Bond cost?
The cost of a payment bond will vary depending on the amount of the project. Since they are most often issued along with a performance bond, you may only have to make a single payment for the two bonds together. Each case is different, and our licensed bond professionals will be able to get you a fast and free quote for a payment bond as well as a performance bond.
When are Payment Bond premiums typically paid?
A payment bond premium becomes due and payable during bond execution and the underlying contract. They are already binding once the bonds are issued.
Who do I go to get a Payment Bond?
For contractors, subcontractors, suppliers, and other participants in a construction project, the first thing you need to do is contact a professional surety bond provider and start nurturing a successful relationship.
Are you ready to get started? Contact us and let us help you secure that Payment Bond that you need!