Supply Bond: a deeper view on this surety bond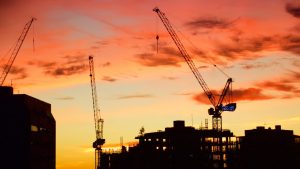 Supply bonds are a type of construction surety bond in which the supplier guarantees that the necessary materials and supplies will be provided for the project.
The contractor will obtain the supply bond before starting work on the project. In the event that the supplier does not meet the terms of the contract, the supply bond will give money to the purchaser to get what is needed to finish the work without having to pay out of pocket.
The supplier will be responsible for reimbursing the amount that is paid out on the claim.
Do I need to get a Supply Bond?
Each state has different rules with regard to supply bond requirements. Speak with one of our licensed bond agents to find out if you will need to purchase a supply bond for your project, as well as information about other types of construction bonds you may need.
How do I get a Supply Bond?
Talking to a reputable surety bond agency will give you the answers and guidance you need to obtain a supply bond. We offer a free quote and will work quickly to get your paperwork completed and sent to you as soon as possible. You will complete a simple application and provide any necessary paperwork, including financial statements and proof of insurance.
How much will I pay for a Supply Bond?
Each case will be different, and the cost for the bonds will vary. Our team will work with you to make sure you get the best possible price for your surety bonds for the project.