What is a Kansas Construction Bond?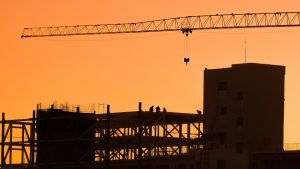 The Kansas Construction Bond is a failsafe assurance that a construction firm will not use defective materials, products, or components when constructing residential improvements, will not violate all applicable state codes, and will always perform according to accepted trade standards for good and skillful fashion.
The bond is likewise a guarantee that the firm will not engage in any business, submit a bid, advertise, or be in a joint undertaking, without any license, or take any examination on behalf of another.
It is a foolproof warranty that the firm submits bid proposals with serious intent (Bid Bond), completes projects promptly (Performance Bond), will religiously pay for services rendered (Payment Bond), and will diligently provide materials/equipment/supplies as stated in purchase orders (Supply Bond). It is likewise an expression of sincerity to rectify wrongs when defective materials or workmanship has been unveiled (Maintenance Bond), and will build or renovate public structures according to local specifications (Subdivision Bond).
Why do you need the Kansas Construction Bond?
You need the Kansas Construction Bond because your enterprise is vital to you. Having this bond urges existing clients and future customers to look up to you as a reliable contractor doing business with integrity and fulfilling business commitments with a sense of decorum.
More details about the Kansas Construction Bond 
This bond needs to be accompanied by a Power of Attorney and must be signed by the Attorney in Fact representing the surety company. For sole proprietorships, the owner of the business is the signatory; for corporations, it must be signed by a corporate officer. In the case of limited liability firms, the signature of the manager or a member with managing authority needs to appear on the bond; for limited partnerships, it must be signed by the general partner for partnerships, both or all partners must sign the bond.
Before getting the bond, a construction business owner needs to qualify to become a licensed contractor. He/she needs to possess the familiarity and abilities vital to managing the day-to-day activities of a construction business. Or, he/she must be represented by another person possessing the essential knowledge and proficiency, who will serve as his/her qualifying individual.
What is the cost of the Kansas Construction Bond?
The Kansas Construction Bond is for $100,000. The computation of the bond's premium payment is very much dependent on the licensee's financial credit report and reputation as a business owner. Eligible candidates with substantial financial documentation and exceptional business performance are expected to pay lesser than those who have a dubious credit history.
How can I get a Kansas Construction Bond?
Procuring this bond is effortless. For faster processing and reliable outcomes, be wise in choosing a licensed surety bond agency by researching and checking on their background and track record. With a dependable surety organization behind you, protecting your business, your clients, and your shareholders will be easy and economical.