What is a Contractor License Bond?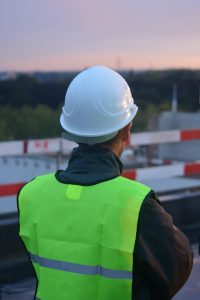 If you are just getting started as a contractor, then you need to obtain a license and permit bond to be licensed by the city, state, and county. This license is important in showing the local government and the public that you are prepared to be responsible for any project that you do in the area.
A contractor license surety bond is a guarantee to potential clients that they will be protected against fraud and poor workmanship on their construction projects.
How much will it cost to get a Contractor License Bond?
For a contractor license surety bond, you will need to pay a percentage of the bond amount. This will be determined by the credit rating of the contractor and other factors. Our licensed bond agents will be able to give you a fast, accurate, and free quote for a contractor license surety bond.
Do I need to have a Contractor License Bond?
Each state has its rules regarding license bonds for contractors. If you are unsure about your own state's rules about contractor license bonds, contact us today, and we will let you know what is required based on your geography. If you plan to work in different states, you may also need to obtain a contractor license surety bond for each state, county, or city that you work in. Do not let yourself get into trouble by working without the proper bonds! The penalties can be enormous. Let us help you get all of the appropriate bonds, so you can get to work immediately.
Does the Contractor License Bond protect my business?
The contractor license surety bond is for the protection of the client, such as a homeowner or project developer. This is a guarantee to the public that you will perform the agreed-upon work that is outlined in the contract and that you will provide quality workmanship. If you fail to do so, then the client will have the opportunity to file a claim against the bond. If their claim is found to be valid, then payment will be made so that they can get the work completed.
As the principal in the bond agreement, you will be responsible for repaying the amount that is paid out to the obligee, the client. The surety company is not going to absorb the money that is paid out. They will look for you to reimburse them.
Having this bond gives people peace of mind when they consider hiring your company to work on a project. In that way, it is beneficial for your business.