What is a Texas Contractor License Bond?
Get bonded to perform your duties!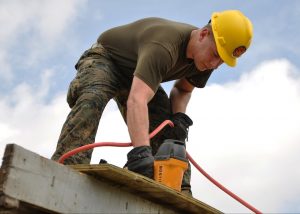 In the state of Texas, contractors are required to secure a bond by the Texas Department of Licensing and Regulation in order to perform the duties of their profession.
Some of the fields that require a contractor license in Texas are the following:
Athletic Trainers
Auctioneers
Barbering
Combative Sports
Elevator / Escalator Safety
For-Profit Legal Services
Hearing Instrument Fitters and Dispensers
Industrialized Housing and Buildings
Midwives
Professional Employer Organizations
Property Tax Professionals
Service Contract Providers
Temporary Common Worker Providers
Tow Trucks, Operators, and VSFs
Used Auto Parts Recyclers
Vehicle Protection Product Warrantors
Water Well Drillers and Pump Installers
The requirement for each field varies, so it's better to check which one is yours. Bear in mind that not all contractual jobs in Texas require a contractor to be licensed. To find out if your job is, make a thorough research of the requirements for such a job in the city that you will conduct the work in.
Why is this bond important? 
The Contractor License Bond will serve as an assurance to the potential clients that the contractor is legally eligible to do the job by the license's rules, as well as the law of the state.
By acquiring this bond, you will let your clients know that they can trust you with the project by staying true to what you both agreed on. Not only that, this bond will be beneficial to you and your business as well. The bond will keep you vigilant and motivated in fulfilling the project in the best manner possible.
How does a Contractor License Bond work?
The bond is a legally binding agreement between these three:
Principal – the licensed contractor who is assigned to do the project
Obligee – the client or the one who is requiring the project
Surety – surety bond company
As we mentioned earlier, the Contractor License Bond will be a financial guarantee for a project. If the contractor commits a default, the obligee will have the right to file a claim on the bond under its terms.
When this happens, the surety bond company will ask for detailed evidence of the claim being made against the principal. The company will notify the principal of such a claim, and he will be given time to state his position on the said claim.
The surety bond company will thoroughly investigate the matter because even if the surety bond company is legally obligated to settle the claim with the obligee if the need arises; we are also bound to protect the principal if the claim is unjustified.
What is the first step in acquiring this bond?
By talking to an authority in the surety bond industry! We will help you make your job better by providing you with one of the major requirements! Call us today!