What is a New Mexico Contractor License Bond?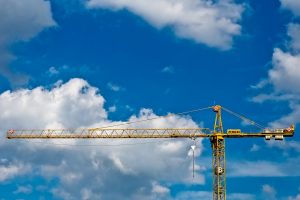 Mandated by the New Mexico Construction Industries Division, the Contractor License Bond gives financial security and assurance to residential project owners that the service provider/contractor they have chosen will provide the service they are expected to give, will complete the projects promptly, and will appropriately compensate all workers involved in the project such as material suppliers, laborers, and subcontractors.
This bond will likewise serve as a guarantee that the contractor will comply with all of the requirements of NMSA 1978, Section 60-13-43 and complete all construction work according to the building codes stated in NMAC Title 14, Chapters 7 through 10 at the same time conscientiously carry out all provisions stipulated in the project agreement.
Why do you need a New Mexico Contractor License Bond?
Having the New Mexico Contractor License Bond will render you as a business person of reliability and competency. You are fundamentally showing your clients that you are capable of providing services in a meaningful and competent fashion. This is exceedingly vital in enhancing your reputation as a business owner and can spontaneously boost your image within the industry. In response, clients are confident of availing of your services. If a substantiated claim is made against you, your customers are secure and protected.
More details about the New Mexico Contractor License Bond
The New Mexico Contractor License Bond is continuous in form, but the surety company can opt to revoke the bond at any time by giving written notice to the Construction Industries Division 30 days before the actual date of cancellation or 30 days after the surety receives written notice requesting revocation from the Division.
What is the cost of a New Mexico Contractor License Bond?
The bond is for $10,000. A Contractor License Bond is immensely dependent on the contractor's financial credit report and standing as an entrepreneur. Qualified candidates with robust financial documentation and excellent entrepreneurial performance are expected to pay lesser than those who have a dubious credit history.
How do I get a New Mexico Contractor License Bond?
Getting the New Mexico Contractor License Bond is fast and easy through Surety Bond Authority specialists. Give us a call, and we'll get back to you quickly to provide you the answers you need and resolve whatever concerns you have.