What is an Oregon Marijuana Surety Bond?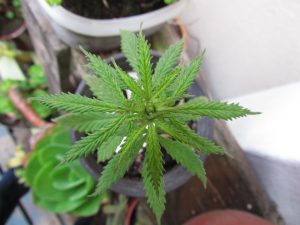 Oregon is one of the eight states that adopted the legalization of both medical marijuana and recreational marijuana use. An Oregon Marijuana Surety Bond is associated with obtaining a medical or retail marijuana dispensary license.
This type of surety bond guarantees to protect the state or municipality (Obligee) if the marijuana establishment (Principal) should enact fraudulent activities as well as protect the safety, health, and welfare of the state residents by controlling, regulating, and taxing such businesses.
The Oregon Department of Agriculture issues industrial hemp licenses and hemp seed production permits by state laws and regulations.
*Update: Following decriminalization, Measure 91 legalized the recreational cultivation and used of marijuana, where sales of small amounts of recreational marijuana through medical marijuana dispensaries are allowed. The Oregon Liquor Control Commission is the state agency that regulates the commercial growing and selling of recreational marijuana.
Sales of small amounts of recreational marijuana through medical marijuana dispensaries
are regulated by the Oregon Health Authority. Under Measure 91, the State Department of Agriculture will assist and cooperate with the Oregon Liquor Control Commission and the Oregon Health Authority for the commission and the authority to carry out their duties regarding the legalization of medical and recreational marijuana.
Why do you need an Oregon Marijuana Surety Bond?
Oregon has established rules and laws to both protect the government and the general public concerning the cultivation and dispense of medical and recreational marijuana.
A Marijuana-Cannabis Surety Bond serves the following purposes:
Guarantees payment of sales and use taxes of purchased medical and recreational marijuana goods and other legal marijuana-infused products due to the government.
Ensures that cultivation sites may transfer the proper amount (in this case, it's 20 pounds) of usable marijuana per year to a person that holds a license issued under ORS 475B.090 or 475B.100.
Eliminates/reduces potential risks caused by the illegal and uncontrolled manufacture, sale, and possession of marijuana within this state.
Promises that cannabis establishments (medical and retail) will comply with the marijuana state laws and regulations.
According to Measure 91, "no licensee or licensee representative may sell or deliver any marijuana items to any person under 21 years of age."
How much does an Oregon Marijuana Surety Bond Cost?
Marijuana surety bond costs are a percentage of the required bond amount. This is the bond premium, which ranges between 1%-5%. Your credit score will impact your bond costs.
Usually,  the state or municipality where the license is required will determine the required bond amount.
For knowing and understanding more about your bond costs and other requirements as cannabis producers, distributors, and dispensaries, get your FREE quote here!
How do I obtain an Oregon Marijuana Surety Bond?
Look for a reputable and state-authorized surety bond provider that is experienced in providing this type of surety bond. Working with a knowledgeable surety bond agent can simplify the complexities, and determine bond costs that work within the constraints of your business operation and budget.
A surety underwriter will conduct an in-depth review of your bonding capacity, character, and capital. You will need to provide documents to determine if you qualify for the bond.
The requirements for this surety bond are as follows:
Completed bond application (the Surety will provide you a bond application form)
Bond forms (as designed and mandated by the state regulation department)
Financial documents (this includes your bank account statements, sources of income, balance sheets, personal and business capital, escrow accounts, etc.)
Other requirements as needed (seller's permit, facility permit to legally conduct business, etc.)
Learn more about marijuana surety bonds by talking to one of our experts today!
*Update: Although Oregon does not require surety bonds at this time, state rules and regulations regarding the legalization of medical and recreational marijuana sale and usage are still being amended.