What is a Nevada Construction Bond?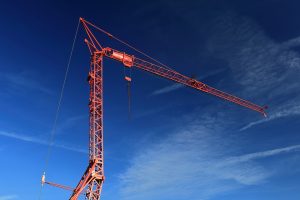 You must have read about the defrauding of a small charter school by Hunter Roberts Construction group in New York or perhaps the extravaganza of contractor bribes amounting to $450,000.00 during the bidding of NY Mayor de Blasio's apartments for 2024.
Contractor issues like these and all other similar scenarios must be avoided at all costs. One good way to steer clear of these problems is to procure a Construction Bond. If you are based in Nevada, and you consider your outfit a reputable construction firm, you need to have the Nevada Construction Bond.
This bond acts as a failsafe assurance that a construction company will not engage in any business, submit a bid, advertise or be in a joint undertaking, without any license, take any examination on behalf of another. It is a guarantee that the firm submits bid proposals with serious intent (Bid Bond), completes projects promptly (Performance Bond), will religiously pay for services rendered (Payment Bond), and will diligently provide materials/equipment/supplies as stated in the purchase orders (Supply Bond). It is likewise an expression of sincerity to rectify wrongs when defective materials or workmanship has been unveiled (Maintenance Bond), and will build or renovate public structures according to local specifications (Subdivision Bond). 
Why do you need the Nevada Construction Bond?
You need the Nevada Construction Bond because your enterprise is vital to you. The bond is a necessity to you as you consider your profession as important and that you needed a respectable calling. Having this bond prods existing clients and prospective patrons to look up to you as a reliable contractor doing business with integrity and fulfilling business commitments with a sense of decorum.
More details about the Nevada Construction Bond 
A Power of Attorney must accompany this bond and must be signed by the Attorney in Fact representing the surety company. Simultaneously, it must be endorsed by a Nevada Agent accredited by the Nevada Insurance Commission, and his/her signature must likewise appear. For sole proprietorships, the owner of the business is the signatory; for corporations, it must be signed by a corporate officer. In the case of limited liability firms, the signature of the manager or a member with managing authority needs to appear on the bond; for limited partnerships, it must be signed by the general partner for partnerships, both or all partners must sign the bond.
Before getting bonded, you need to qualify to become a licensed contractor. You need to possess the familiarity and abilities vital to managing the day-to-day activities of a construction business. Or, you must be represented by another person possessing the essential knowledge and proficiency, who will serve as your qualifying individual. 
What is the cost of a Nevada Construction Bond?
A Nevada Construction Bond is very much dependent on your financial credit report and reputation as a business owner. Eligible candidates with substantial financial documentation and exceptional business performance are expected to pay lesser than those who have a dubious credit history. 
How is a Nevada Construction Bond obtained?
Getting a Nevada Construction Bond is simple. Choose a reliable surety company and call ASAP! An experienced surety professional will enthusiastically provide you with answers to whatever concerns you have in the operation of your business.