Surety Bond Services in Washington with Surety Bond Authority Inc.
California-based surety bond firm now makes available its surety bond services to residents of the Evergreen State.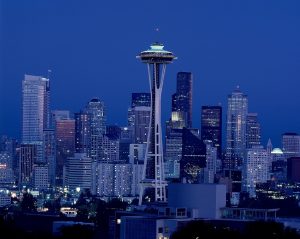 Los Angeles, CA, April 26, 2017 — Surety Bond Authority, Inc., a California-based surety bond company, is now making its surety bonds and surety bond consulting services available to the State of Washington.
The company provides a direct list of accessible and unique Washington surety bonds through its website offering visitors an informative experience on the type of surety bond specific to their needs, from Agricultural Product Dealer Bonds to Wholesale Fish Dealer Performance Bonds.
"We are cognizant and committed to the specific needs of our clients particularly when it comes to selecting surety bonds for their current needs," said Greg Rynerson, CEO, and Founder of Surety Bond Authority. "As we expand our reach in Washington, we endeavor to provide clients with services that make it easy for them to get bonded at the most affordable price."
Currently, many states are updating surety bond forms and increasing bond amounts. In construction projects, a surety bond guarantees that its holder will perform the task completely to the specifics in the bond. In court, surety bonds help protect participants in legal matters against fraudulent activities or the use of finances.
Surety bonds are also required for businesses that are highly regulated by the State such as motor vehicle dealers, notary public, mortgage brokers, and even hearing aid specialists. These bonds are required as part of the licensing requirements established by the State. If a business cannot post a bond, the state would not grant them a license.
According to Rynerson, there is a growing necessity for surety bonds in various transactions in the market. Getting the right bond may become the first step in conducting any business legally and successfully.
As an experienced surety bond provider backed by more than 20 years of managing clients at state and federal levels, Surety Bond Authority will not only be able to help clients get the bonds they need but also assist them in getting qualified if they are not quite there yet.
Surety bonds for general contractors, government agencies, regulation departments, state and federal courts, and businesses in Washington can now be acquired with Surety Bond Authority.
About Surety Bond Authority, Inc.
As a reputable partner for all surety bond needs, Surety Bond Authority, Inc. provides clients a high level of surety bonds and surety bond consulting services at affordable prices. The company is now rapidly expanding its services across the country. For more information about Surety Bonds in general, give us a call anytime.
Contact
Greg A. Rynerson, CEO
5850 Canoga Ave. #400, Woodland Hills, CA
800-333-7800
greg@suretyauthority.com