What is the New Mexico Collection Agency Bond?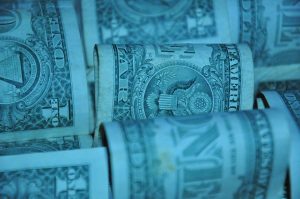 The New Mexico Collection Agency Bond is an incontrovertible guarantee to comply with all the guidelines governing debt collection within the state of New Mexico and abide by the rules stipulated in the New Mexico Collection Agency Regulatory Act.
It is also a secured pledge to impartially and truthfully perform collection procedures involving debts that resulted from the use of credit cards, non-payment of medical bills, delayed/non-payments of automobile loans, business-related debts, and even unpaid utility and cell phone expenditures.
The collection agency bond is to cover a collection agency, financially, morally, and legally, in cases where its personnel violates the law.
Why do you need the New Mexico Collection Agency Bond?
You need a Collection Agency Bond because you want to enhance your image, add prestige to your name, and be known as a trustworthy collection agency owner. You also need this bond for you to shield your business name from dishonest acts committed by your employees. Likewise, the bond can make your company appear very attractive to customers because they will naturally want to hire the services of a collection agency that they can trust. Finally, the New Mexico Collection Agency Bond can assure you the peace of mind you need knowing fully well that if an employee conducts himself in an unethical manner, the aggrieved client or partner can demand financial damages without harming your business assets.
More details about the New Mexico Collection Agency Bond
Upon the issuance of this bond, a collection agency needs to inhibit itself from these acts during debt collection procedures – 1) repeatedly calling debtors, especially at odd hours, 2) making threats and using insulting/foul language, 3)  sharing information of debtors to other people, 5) write inaccuracies and untruths on debtor's credit report, 6) hiding true identity, 7) conceal the developments about a person's obligation, and 8) making repeated calls to the debtor despite debtor's request that communication with the collection agency has to cease.
What is the cost of the New Mexico Collection Agency Bond?
The New Mexico Collection Agency Bond amount is $5,000. The bond premium will depend greatly on the collection agency owner's credit score and financial history. If you have problematic transactions in the past, you may be required to pay a higher premium. Other factors that can influence the determination of your bond premium are your past business performance, your reputation as an entrepreneur, and even your personal profile, your standing in the business community, and if you have some criminal record, however insignificant the nature of the crime is. All these can influence how a surety company will determine the amount that you will pay for your bond.
How do I get a New Mexico Collection Agency Bond?
Getting a New Mexico Collection Agency Bond is simple. Be sure to contact an authentic surety bond practitioner for rapid processing so that you will be afforded professional treatment. Always choose the one who can provide you prompt and efficient service.