What is a Wyoming Money Transmitter Bond?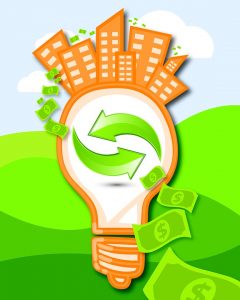 In order to assure that the duties will be performed properly, the Wyoming Division of Banking requires Money Transmitter license applicants to post a surety bond.
The requirement is in accordance with § 40-22-106 of the Wyoming Statutes Annotated or the Wyoming Money Transmitters Act.
A  Money Transmitter is a  person or business entity who is authorized in the State of Wyoming to engage in the business of performing money transmission services.
What is the bond amount?
The bond amount is $10,000 or two and half times the outstanding payment instruments, whichever is greater.
The State Banking Commissioner may increase the bond amount to a maximum of $500,000 due to the following:
A reduction in the Money Transmitter's net worth
The Money Transmitter suffers a financial loss
Those who have excellent credit scores may qualify for a very low bond premium. The bond premium starts at $100!
Find out what you need to pay by getting your FREE quote here!
What are the Money Transmitter bond conditions?
The surety bond should be issued by a corporate surety who is authorized to conduct business in the State of Wyoming such as Surety Bond Authority
The surety bond will be made payable to the State of Wyoming
The Money Transmitter is obligated to comply with the provisions of § 40-22 of the Wyoming Statutes Annotated or the Wyoming Money Transmitters Act, the rules, and regulations of the Wyoming Division of Banking
If the Money Transmitter commits a valid violation, the aggrieved party will be able to file a claim on the bond or the State will file a claim on his or her behalf
The surety bond will remain valid until canceled. In the case of cancellation, a 30-day notice is required
How can I obtain a Wyoming Money Transmitter Bond?
In order to secure this type of bond, the Money Transmitter license applicant must seek the assistance of a surety bond company.
You will be asked to apply for this bond.
Once the application is received, the surety bond company will immediately process it. In our case, one of our expert surety bond agents will guide you through the whole process from the time you applied for the bond. We will make sure that you understand all the conditions before we issue the bond.
An underwriter will then evaluate the following:
Your financial strength
Your job/business performance history
Your credit score
Once the prequalification process is fulfilled, we will execute the bond and send it to you!
If you need further information about this bond, do call one of our surety bond experts today at 800-333-7800! We'll be happy to assist you!