What is a Wyoming Freight Broker Bond?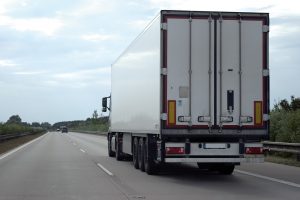 The requirement is by Title 49 §13906 of the United States Code.
A Freight Broker Bond is needed to ensure that the registered freight broker will financially protect its passengers, carriers, and faithfully fulfill its contractual obligations.
What is the bond amount?
The Freight Broker Bond amount is $75,000.
If you have an excellent credit score, you may be eligible to pay a very low bond premium or less than 1% of the total bond amount!
Find out you need to pay for this bond today! Get your FREE quote here!
What are the bond conditions?
The bond should be issued by a surety bond company who is authorized by the Secretary of Treasury such as Surety Bond Authority
The bond will ensure financial responsibility and the supplying of transportation subject to the ICC Termination Act of 1995
The Principal shall comply with the rules and regulations of the Federal Motor Carrier Safety Administration
The Principal will be held liable for any damages committed during the term of the bond
The Bond will be used to pay any claim made against the freight broker from the freight broker's failure to pay freight charges stated in its contract
The bond will remain valid until canceled. In case of cancellation, a 30-day notice is required
How can I obtain this bond?
You can easily get one by following these simple steps:
STEP 1: Apply for the bond
You need to submit a bond application to us. If you're ready to apply now, you may do so here!
STEP 2: Underwriting
We will ask you for a couple of important information needed for the bond. This will include the following:
Your financial history
Your business performance history
Your credit score
An underwriter will carefully evaluate all those.
STEP 3: Bond execution
Once the underwriter is done with the underwriting process, we will immediately issue the bond and send it to you!
What are the other requirements needed to be registered as a  Freight Broker?
Completed Motor Property Carrier and Broker Authority application form
(OP-1)
Pay the necessary processing fee of $300 per Operating Authority such as the following:
Motor Common Carrier of Property (except Household Goods)
Motor Contract Carrier of Property (except Household Goods)
Motor Common Carrier of Household Goods
Motor Contract Carrier of Household Goods
Broker of Property (except Household Goods)
Broker of Household Goods
United States-based Enterprise Carrier of International Cargo (except Household Goods)
United States-based Enterprise Carrier of International Household Goods
The processing time will be 4-6 weeks. Once approved, you will get your MC number or Operating Authority.
Need to get bonded immediately? Start HERE!