What is a Wisconsin Professional Employment Organization Bond?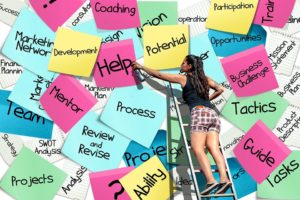 Professional employer organizations (PEO) or professional employer groups are required by the Wisconsin Department of Safety and Professional Services Division of Professional Credentialing Process to furnish a surety bond.
The Professional Employment Organization Bond guarantees secure payment of:
unpaid wages
salaries
employee benefits
worker's compensation insurance premiums
payroll taxes
unemployment insurance contributions
other amounts that are payable to an employee performing services for a client
The bond is part of the registration process for the PEO to be able to conduct business in the state legally. It serves as an assurance that the PEO will comply with state laws and statutes as indicated in the Wis. Stats. Subchapter III, 202.21.
What is a Professional Employer Organization?
According to Wis. Stats. Subchapter III, 202.21 (5), professional employer organizations (PEOs) refer to individuals/business entities that are engaged in entering into written contracts for providing permanent and continuing employee workforce for a client and offering specific services.
The PEO is obligated to pay employees that provide services to clients from their accounts.
PEOs may also mean:
Staff leasing companies
Employee leasing companies
Administrative employers
However, PEOs are neither temporary help agencies as defined in Wis. Stats. S. 102.01 (2)(f) nor temporary help companies as defined in Wis. Stats. S. 108.02 (24m).
What are the bond conditions?
The bond must be issued by a Surety authorized to conduct business in the State of Wisconsin.
The Principal has applied for issuance of registration to do business as a professional employer organization or professional employer group under Wis. Stats. S. 461.02 and applicable sections of the Wisconsin Administrative Code.
If the Principal performs all payment obligations as stated in the bond agreement, then the obligation is null and void; otherwise, it will remain continuous and in full force and effect.
The term of this bond shall be from the date of its signing by the Principal and Surety for the entire period of an unexpired registration issued to the Principal or until the Surety exercises its right of termination.
The Surety holds the right to terminate the bond at any time by giving 60 days' written notice to the Wisconsin Department of Safety and Professional Services, Office of Legal Counsel.
The liability of Surety on this bond shall cease 60 days after receipt of the termination notice by the State Department and Principal, or on the filing and acceptance of a new bond whichever comes first.
The bond shall terminate and be of no further force or effect, except as to any liability, debt, or other obligation incurred or accrued before the effective date of such termination.
What is the bond amount?        
The bond amount varies but is not less than $100,000.
If the financial statement submitted to the Department under Wis. Stats. S. 202.22 (2) (f) 1., (4), or (6) indicates negative working capital, a bond must be in an amount that is not less than $100,000 plus an amount that is sufficient to cover that negative amount.
The cost of the bond is a percentage of the bond amount, ranging from 1%-5%. The bond cost is subject to underwriting where your credit score and financial capability are looked into.
Know more about your bond costs and requirements by getting your FREE quote HERE!
How can I obtain a Professional Employment Organization Bond?
SEND US A BOND APPLICATION – We begin the bonding process with an application. You may send your application for this bond HERE!
UNDERWRITING – Once we have received your application, an underwriter will ask you to submit the following essential requirements:
Your business' history
Your credit score
Your copy of the bond form which can be obtained from the State Department of Safety and Professional Services Credentialing Division
To avoid any delay, make sure that your requirements are complete before submitting them.
ISSUANCE – As soon as the underwriter has completed the necessary in-depth check, we will immediately issue the surety bond and send it to you!
Consult with a surety expert today and get bonded!