What is a Wisconsin Motor Vehicle Dealer Bond?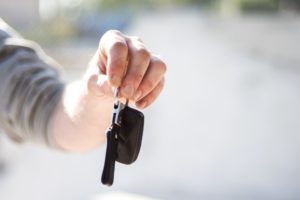 Any motor vehicle dealer, motor vehicle wholesaler, motor vehicle salesperson, motor vehicle buyer, or sales finance company, including those who work with automobiles, motorcycles, ATVs, and wholesale-only sales, are required by the Wisconsin Department of Transportation to maintain a surety bond.
The Motor Vehicle Dealer Bond protects purchasers, sellers, financing agencies, and government agencies from financial losses resulting from fraudulent transactions and representation by the vehicle dealer.
The bond guarantees that all motor vehicle dealers in Wisconsin, as part of their licensing requirements, will comply with the provisions set by Chapter 218 of the Wisconsin Statutes and consumer laws.
The bond ensures that the motor vehicle dealer is:
of good reputation
in good faith to act as a motor vehicle salesperson without false misrepresentation
qualified, through training and experience, in selling or leasing motor vehicles
According to Wis. Stats. S. 218.0101 (22m), a motor vehicle buyer refers to any person who is employed by or who has contracted with one or more motor vehicle dealers to bid on or purchase a motor vehicle being held and offered for sale by a motor vehicle dealer or motor vehicle auction.
What are the bond conditions?
The bond must be issued by a Surety that is authorized to conduct business in the State of Wisconsin.
The face amount of this bond will be applied separately to each 12 month period (starting with the beginning date of the bond).
Within ten days of any claim made against this bond, the Surety will mail a notice to the Wisconsin Department of Transportation.
If the principal violates the bond terms and conditions, the bond protects the state and any person that suffers damages from unlawful business practices up to the full penal sum of the bond. The Principal will reimburse the Surety for all damages paid out.
This bond remains continuously in full force and effect through the indicated date. If the bond is stated as "continuous," then this bond will not automatically expire with the license of the Principal but will continue from year to year as a new and separate obligation for each 12 month period.
The Surety may cancel the bond by giving 60 days' written notice to the Wisconsin Department of Transportation.
What is the bond amount?
There are the various license types covered by the bond, with each varying bond amounts:
Motor vehicle dealers: $50,000
Motorcycle dealers or motorcycle dealer applicants (not other types of motor vehicles): $5,000
Wholesaler, wholesale dealer, wholesale dealer license applicants: $25,000
Motor vehicle dealers (when an additional bond is required by the Department): $5,000 – $100,000
Recreational vehicle dealers: $50,000
Motor vehicle salvage dealers (in lieu of a financial statement): $25,000
Motor vehicle salvage dealers (when the Department requires an additional bond): $5,000 – $100,000
Motor vehicle auction dealers: $25,000
Moped dealers: $5,000
The costs of the bond, which is a percentage of the bond amount, are subject to underwriting. The cost will depend on a review of your personal and business financial report.
Get your FREE quote HERE!
How can I obtain a Motor Vehicle Dealer Bond?
To secure this type of bond, you must seek the assistance of a surety bond company such as Surety Bond Authority.
First, you need to submit a bond application.
Once the application is received, one of our expert surety bond agents will guide you through the whole process – from application until submission. We will make sure that you understand all the conditions before the bond is issued.
An underwriter will then evaluate the following:
Your financial strength
Your business performance history
Your credit score
Once the prequalification process is fulfilled, we will execute the bond and send it to you!
Are you ready to start on your bond? Call us today!