What is a Wisconsin Debt Management Bond?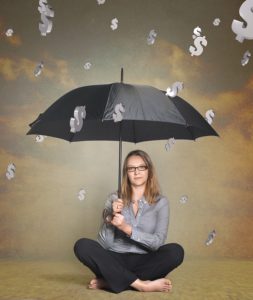 The Wisconsin Department of Financial Institutions  requires debt management service providers to post a surety bond as part of the license requirements.
The Debt Management Bond is for those engaged in providing debt management plans between creditors and debtors. They are not the same as credit services organizations or collection agencies. Usually, these providers conduct pro-rating responsibilities of a debtor's income to the debtor's creditors.
A debt management services provider may purchase the debt of the debtor to reduce outstanding debts and assume all obligations in return for a service fee.
The bond guarantees that debt management providers, debt consolidators, and debt negotiators will conduct ethical and honest practices.
The bond requirements protect debtors and the general public from fraud, misleading business practices, or any damages caused by the debt management provider that violates the rules and regulations covered in their license.
The Debt Management Bond is also known as a Credit Counseling Service Providers Bond, Debt Adjusters Bond, or Debt Consolidators Bond.
Why do you need a Debt Management Bond?
The bond provides your clients and partners that sense of security that you will or is operating in adherence to all laws relevant to the delivery of debt management services. Likewise, it will make you a business owner that exudes repute and responsibility. You are indicative to your clients that you are competent in providing to them services that are decent and carried out in an ethical manner.
This is important to the enhancement of your reputation as a debt management company which can lead to the absolute improvement of your image within the industry. Because of the bond's existence, clients will feel positive about you and will not have qualms about availing of your services.
What is the bond amount?
The bond amount is based on the requirements of the State Department. It will be indicated in your bond form once you get a copy and fill it out.
The cost of the bond is a percentage of the bond amount, which ranges from 1%-5%. Your financial standing, which will be evaluated by a surety underwriter, will determine your bond cost. If you have strong financial credentials, you may be awarded a lower rate.
To get an accurate cost, you can get your FREE quote HERE!
How can I obtain a Debt Management Bond?
You can get a Debt Management Bond by submitting an application to us!
If you're ready to apply now, you may do so here! Don't worry; we will guide you through the whole process!
You can get this bond by following these simple steps:
STEP 1: Apply for the bond
You need to submit a bond application to us. If you're ready to apply now, you may do so here!
STEP 2: Underwriting
We will ask you for a couple of pertinent information needed for the bond. This will include your financial history, job performance history, and your credit score. An underwriter will carefully evaluate all those.
STEP 3: Bond execution
Once the underwriter is done with the underwriting process, we will immediately issue the bond and send it to you!