What is a Wisconsin Business Service Bond?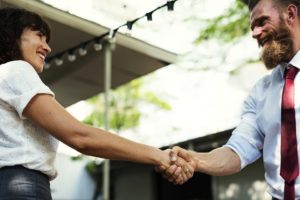 If you are a company that has staff and employees entering client homes and offices to work, then state and city laws will require you to purchase a business service bond.
A Business Service Bond protects your business and your customers from acts of theft or fraud committed by your employees. Your business is covered by the bond while your employees are working at the offices or homes of your clients.
Business Service Bonds may come in the form of Pest Control Bonds, HVAC Bonds, or Janitorial Service Bonds.
This bond aims to show professional credibility to many types of businesses:
Appliance repair
Business office cleaning
Carpet cleaning
Child care
Elderly care
Groundskeeping/Housekeeping
Home health care
HVAC maintenance and repair
Landscaping
Locksmiths
Moving
Painting
Pest control
Pet sitting
Pool cleaning
TV/Internet installation
Why do you need a Business Service Bond?
A Business Service Bond is a way to safeguard your business and clients from fraudulent acts or misrepresentation committed by your employees during work.
This bond:
This shows that your business is interested in protecting your existing and future clients while you work
Safeguard your customer in case one of your employees steals a personal property inside the customer's home
Improve your business' competitive advantage
Serve as a marketing tool. By having a Business Service Bond, you are guaranteeing that your employees are dependable and will provide great service.
Reduce the risk of business failure especially for resource-strapped startups
Lower the perceived uncertainty that clients may have
What is the bond amount?
The bond amount varies depending on the type of business you have and the number of your employees. Typically, the bond amount starts at $2,500 – $100,000.
For example, if you have a small business that carries 1 -5 employees, the coverage amount would be $2,500 – $10,000. For 11 – 20 employees and more, the coverage amount would be $25,000 up to $100,000.
To accurately reflect your specific coverage needs, get your FREE quote HERE.
How can I obtain a Business Service Bond?
You can easily get this type of bond from us.  We will guide you through the whole process. We will make sure that you will understand what you will be getting into.
First, you need to fill out and submit an application. If you are ready to do that now, you may APPLY HERE!
Once we have received your application, we will ask you to provide us with some important information required for the underwriting process. These will include the following:
Your company name
Company address (can be a home address)
Preferred bond amount
Number of employees to be covered by the bond
Your business history
The type of work performed by your company
A certified surety underwriter will conduct a thorough evaluation of all the information that you sent to us. Your personal and financial information will be held in strictest confidence.
Once this process has been fulfilled, we will immediately issue the bond and send it to you!
Ready to start? Call us at 800-333-7800 and let's secure your business' success!