What is a Washington Vehicle Ownership Bond?
You need this bond to obtain your Certificate of Title!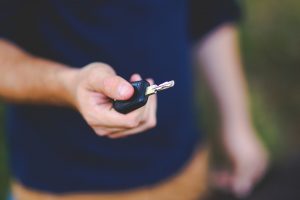 Individuals who are applying for a certificate of title will be required to post this surety bond due to the following conditions:
The Department of Licensing is not satisfied regarding the ownership of the vehicle
The Department of Licensing would like to ensure that there are no undisclosed interests on the vehicle being applied a certificate of title for
This surety bond requirement is stated in Chapter 46.12.680 of the Revised Code of Washington.
What is the bond amount?
The bond amount should equal one and one-half times the value of the vehicle as determined by the Department of Licensing.
Those who have excellent credit scores may qualify for a very low bond premium or just 1% of the bond amount!
Do you know what your exact bond amount is? Find out about your bond premium by getting your FREE quote here!
What are the Vehicle Ownership Bond Conditions?
The surety bond company should be authorized to do business in the State of Washington such as Surety Bond Authority
The bond should be issued in the form approved by the Department of Licensing
The bond should offer protection to the following against expense, reasonable attorney's fees, loss, and damage:

Previous owner
Secured party
The future purchaser or their successors

The bond must remain valid for at least three years
Any person who has held an interest in the vehicle may petition to any competent court within the three-year ownership in doubt period to be awarded the property or be compensated for any damages. The compensation will equal the amount of the bond
The bond should be returned at the end of three years if the vehicle is no longer registered in Washington
The bond cannot be canceled unless instructed by the Director of the Department of Licensing
How can I acquire a Washington Vehicle Ownership Bond?
To secure this type of bond, you must seek the assistance of a surety bond company such as Surety Bond Authority.
First, you need to submit a bond application.
Once the application is received, one of our expert surety bond agents will guide you through the whole process – from application until submission. We will make sure that you understand all the conditions before the bond is issued.
An underwriter will then evaluate the following:
Your financial strength
Your business performance history
Your credit score
Once the pre-qualification process is fulfilled, we will execute the bond and send it to you!
Are you ready to start on your bond? Call us today!