What is a Washington Seller of Travel Bond?
Get to know the importance of this bond and how to obtain one!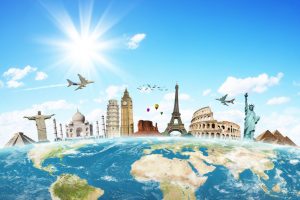 The Washington State Department of Licensing, by Chapter 19.138.140 of the Revised Code of Washington, requires any Seller of Travel who holds funds received for retail travel services for more than five business days to post a surety bond.
The purpose of this bond is to safeguard the Seller of Travel's clients or any person that pays money to the Seller of Travel for retail travel service purposes.
What is the bond amount?
The bond amount varies. It will depend on the Seller of Travel's gross annual income of business conducted with the residents of the State of Washington during the previous year.

Those who have excellent credit scores may qualify for a very low bond premium or just 1% of the bond amount!
Find out what needs to pay by getting your FREE quote here!
What are the bond conditions?
The bond will be a legally binding agreement between these three core parties:
Principal – The Seller of Travel
Obligee – The State of Washington
Surety – the surety bond company that will issue the bond
The surety bond company should be authorized to do business in the State of Washington such as Surety Bond Authority
The bond must be approved by the Director of Licensing
The Seller of Travel is obligated to comply with the provisions of Chapter 19.138 of the Revised Code of Washington and all the other rules and regulations that govern Sellers of Travel in Washington
If the Seller of Travel commits a violation, the aggrieved party may be eligible to file a claim on the bond
The Seller of Travel shall reimburse the injured party who suffered a monetary loss due to the violation
The bond will remain valid until canceled. In case of cancellation, a 30-day notice is required
How can I acquire Washington Seller of Travel Bond?
To secure this type of bond, you must seek the assistance of a surety bond company such as Surety Bond Authority.
First, you need to submit a bond application.
Once the application is received, one of our expert surety bond agents will guide you through the whole process – from application until submission. We will make sure that you understand all the conditions before the bond is issued.
An underwriter will then evaluate the following:
Your financial strength
Your job performance history
Your credit score
Are you ready to get bonded? You can start by applying for this bond here!