What is a Washington Public Adjuster Bond?
Get bonded to become a Public Adjuster in Washington!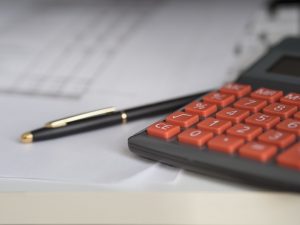 All Public Adjusters who are seeking to become licensed in the State of Washington are obligated to post a surety bond.
The said requirement is mandated by The Washington State Office of the Insurance Commissioner, by Chapter 48.17.430 of the Revised Code of Washington or the Insurance Code of the State of Washington.
A Public Adjuster is an insurance adjuster who solely works for the insured or policyholder by helping them with their insurance claims.
What is the bond amount?
The bond amount is $5,000.
Those who have excellent credit scores may qualify for a very low bond premium! The bond premium starts at $100.
Find out what you need to pay by getting your FREE quote here!
What are the bond conditions?
The surety bond company who will issue the bond should be authorized to do business in the State of Washington such as Surety Bond Authority
The Public Adjuster/Principal is obligated to comply with the provisions of Chapter 48.17 of the Revised Code of Washington or the Insurance Code of the State of Washington and all the other rules and regulations that govern Public Adjusters in Washington
In case of a valid violation committed by the licensed Public Adjuster, the aggrieved party may be eligible to file a claim on the bond
The bond will remain valid until canceled. In the case of cancellation, a 30-day notice is required.
How can I acquire Washington Public Adjuster Bond?
To secure this type of bond, you must seek the assistance of a surety bond company such as Surety Bond Authority.
First, you need to submit a bond application.
Once the application has been received, one of our expert surety bond agents will guide you through the whole process – from application until submission. We will make sure that you understand all the conditions before the bond is issued.
An underwriter will then evaluate the following:
Your financial strength
Your job performance history
Your credit score
Once the prequalification process is fulfilled, we will execute the bond and send it to you!
What are the other Public Adjuster license requirements?
Individual Public Adjuster Resident:
Must complete the Associate in Claims (AIC) program
Undergo the adjuster-trainee program
Pass the exam
Have your fingerprints taken
Complete and submit the application online
Pay the necessary application fee of $55
Business Entity Resident:
Complete and submit the online application
Pay the mandatory fee of $55 plus an additional $20 for each affiliation once the license has become active
Are you ready to start on your bond? Call us today!