What is a Washington Lottery Retailer Bond?
Learn about one of the most important requirements in becoming a Lottery Retailer in Washington!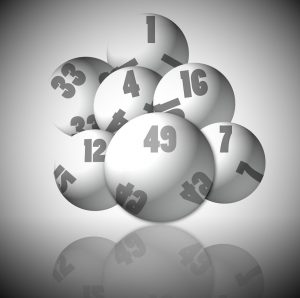 A surety bond is a prerequisite needed to be fulfilled by all Lottery Retailers in the State of Washington before a license is issued to them.
The requirement will serve as an assurance that the Lottery Retailer will abide by the rules of the Washington Lottery Commission, Chapter 65.70 of the Revised Code of Washington, as well as Title 315 of the Washington Administrative Code.
A Lottery Retailer is a licensed person who is engaged in the business of selling lottery tickets.
A Lottery Retailer is formerly known as a Licensed Agent.
What is the bond amount?
The bond amount is $3,500.
Those who have excellent credit scores may qualify for a very low bond premium. Find out what needs to pay by getting your FREE quote here!
What are the Lottery Retailer Bond conditions?
The surety bond company who will issue the bond should be authorized to do business in the State of Washington such as Surety Bond Authority
The Lottery Retailer/Principal is obligated to comply with the provisions of Chapter 65.70 of the Revised Code of Washington, the rules of the Washington Lottery Commission, and all the other rules and regulations that govern Lottery Retailers in Washington
If the Lottery Retailer commits a violation, the aggrieved party may be eligible to file a claim on the bond
How can I obtain a Washington Lottery Retailer Bond?
STEP 1: Apply for the bond
You need to fill out and submit a bond application.
STEP 2: Underwriting
We will ask you for a couple of valuable information needed for the bond. This will include your financial history, business performance history, and your credit score. An underwriter will carefully evaluate all those.
STEP 3: Bond execution
Once the underwriter is done with the underwriting process, we will immediately issue the bond and send it to you!
Other factors that the Director of the State Lottery will consider before issuance of Lottery Retailer License:
The security or financial capability of the Lottery Retailer and his or her business or activity
The accessibility of the Lottery Retailer's business location or event to the public
If the existing licenses of the Lottery Retailer are sufficient enough to serve the public convenience
The Lottery Retailer's volume of expected sales
Do you need further information about this bond? Call one of our expert bond agents today! We'll be happy to assist you!