What is a Texas Public Weigher Bond?
Learn about one of the most important requirements in becoming a Public Weigher!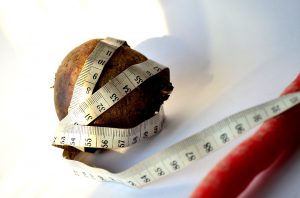 A Public Weigher is a licensed individual who weighs commodities or produces and issues a certificate of the said items. The weight certificate issued by the public weigher will be the weight on which the sale of the commodity or produce will be based on.
To be able to perform those duties, a public weigher in Texas needs to secure a surety bond.
What is a Public Weigher Bond for?
The Public Weigher Bond is a mandatory certificate of authority requirement as stated in Chapter 13 of the Texas Agriculture Code. The surety bond is needed to ensure the following:
That the public weigher will comply with all the provisions of the Code and all the other rules and regulations that govern him
That the public weigher will issue an accurate weight of the commodities on the certificate that a business has requested him to weigh
What is the bond amount?
The bond amount is $10,000, made payable to the State of Texas. The bond will remain valid for two years from the date it is initiated.
Having an excellent credit score may qualify you for a very low bond premium. You may pay as little as 1% of the bond amount.
If you want to know what's yours, get your FREE quote here!
How can I get this type of bond?
You may obtain this bond by seeking the assistance of a reputable surety bond company that is authorized in Texas such as Surety Bond Authority. We can help you go through the bonding process with ease and efficiency.
First, you will be asked to apply for a Public Weigher Bond.
Your credentials will be assessed soon after. This includes your financial history, job performance history, and your credit score.
The next step would be the bond execution. We will complete the Public Weigher Bond form RWM-704.
Once done, we will send you the bond that you need to receive your Public Weigher Certificate of Authority.
What are the Public Weigher Certificate of Authority requirements aside from the surety bond?
Completed Public Weigher Certificate of Authority Application form RWM-702
Provide a Power of Attorney
Register the scale that you will be using at the Texas Department of Agriculture
Pay the public weigher license fee of $500. The license is not renewable. You must apply for a new one-two weeks before your license's expiration date.
Duties of a Public Weigher
The public weigher is responsible for recording the official weight of a commodity on a certificate including the time and date it was taken
The signature and license number of the public weigher must be stated on the certificate
The seal of the Texas Department of Agriculture must be placed on the certificate
Are you ready to start with your bond? Call us!