What is a Texas Public Insurance Adjuster Bond?
Know the how-to of acquiring a Public Insurance Adjuster Bond in Texas!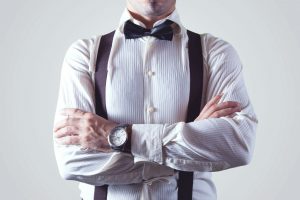 As a condition of the Public Insurance Adjuster licensure, The Texas Insurance Code Chapter 4102 requires that all Public Insurance Adjusters within the State furnish a surety bond.
The bond will be for the benefit of the Public Insurance Adjuster's clients and in the case of any Insurance Code Article 21.07-06 Third Party Administrators violations.
A Public Insurance Adjuster is a professional who provides assistance, aids, or acts on behalf of an insured individual in seeking a claim for any loss under the terms of the individual's insurance.
What is the bond amount?
The bond amount is $10,000, made payable to the Texas Department of Insurance.
The bond premium will depend on the principal's credit score. If the principal has an excellent credit score, he may qualify for a low bond premium, or as little as $100!
Know what you need to pay today by getting a FREE quote!
What are the conditions of a Public Insurance Adjuster Bond?
The surety bond will ensure proper payment of the Public Insurance Adjuster's clients that have been affected by the aforementioned person's error, omission, fraud, negligent act, or unfair practice.
The bond will remain valid from the date of issuance until canceled. In the case of cancellation, a 30-day notice is required.
Each public insurance adjuster should secure a bond. One public insurance adjuster cannot submit the surety bond of another.
How can I obtain this type of bond?
Seek the assistance of a dependable surety bond company that is licensed to do business in Texas such as Surety Bond Authority. We will get you through the whole process with ease and efficiency.
We will first ask you to apply for a Public Insurance Adjuster Bond.
You will be asked by one of our expert surety bond agents to gather the necessary information needed such as, but not limited to, your job performance history, financial strength, and credit score. An underwriter will evaluate that information.
Once done, we will then execute your bond and send it to you!
A resident of Texas must meet the following qualifications to become a Public Insurance Adjuster
The applicant must be 18 years old
The applicant must be a U.S. Citizen or a legal alien
The applicant must be trustworthy and must possess the good moral character to ensure proper fulfillment of his obligations
The applicant must not be convicted of a felony, or if convicted, he must receive a full pardon in the 10 years before application
Has adequate training in the assessment of real and personal property values
Know about the different types of real and personal property insurance contracts
Has sufficient knowledge and experience to be able to engage as a public insurance adjuster
Pass the licensure examination
Are you ready to get this bond today? Give us a call today!