What is a Texas Medicaid Provider Bond?
Be a Medicaid Provider through this bond!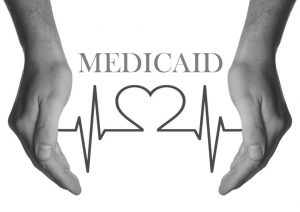 It is a requirement for certain Texas Medicaid Provider applicants as part of the Texas Health and Human Services Commission (HHSC) directive, by the Texas Administrative Code § 352.15.
If the applicant has committed fraudulent acts in the past or has the potential to do such deeds based on the findings of the federal or state agencies, then that applicant will be obligated to furnish this surety bond and must maintain one to participate in Medicaid or CHIP.
The Texas Medicaid Provider bond's purpose is to ensure that uncollected overpayments will be avoided, or if it occurs, the HHSC will be eligible to file a claim on the bond. The bond will also stand as a guarantee that fraudulent acts such as falsification of information and material misrepresentation will be avoided as well.
Which type of Texas Medicaid Provider applicant are you?
A new applicant
An applicant who is requesting a new practice location
A currently enrolled applicant who is revalidating her enrollment
You might need this bond if you categorized yourself under any one of the three choices! Read on to see the specifics.
Bond Conditions and Amount
The parties of the bond shall be:
Principal – The Medicaid Provider
Obligee – HHSC
Surety – Surety bond company who will issue the bond
The date on which the bond will become effective should be included, as well as the expiration date of the surety bond.
The scope of the bond's liability should be stated.
The bond will be terminated upon a 30-day cancellation notice or if the Medicaid Provider secures a new bond.
If the Medicaid Provider has been requested to obtain this bond but fails to comply, the HHSC will not reimburse the services provided or items disbursed during the period of noncompliance.
The bond amount should not be less than $50,000.
The bond premium that you have to pay will depend on various factors. If you want to find out what's yours now, ask us for a FREE quote!
How do I obtain this bond?
Ask for the assistance of an established surety bond company such as Surety Bond Authority.
Apply for a Medicaid Provider bond.
An underwriter will do a thorough look at your financial statements, job performance history, and credit score.
Sign an indemnity agreement.
Pay the surety bond cost.
Receive your bond.
What else are the Medicaid Provider Application requirements?
Completed application form.
Provide all board or licensing orders, corporate compliance agreements, state or federal debt, sanctions, and criminal history.
An active license.
Completion of a pre-enrollment site visit (if required).
Fingerprints (if required).
Signed and certified provider agreements.
IRS Form W-9 (if required).
If you need further information about this bond, call us or send us an email. Allow us to help you!