What is a Texas Insurance Agency Bond?
Understand what this bond is for and how to get it!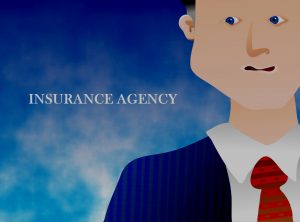 The Texas Insurance Agency Bond is one of the many Licenses and Permits Bond that the state of Texas requires from their applicants.
Without a surety bond, an insurance agency cannot obtain a license to perform its roles and responsibilities such as sell and promote various insurance services, guide an insurer in the services that he needs, or accept an application for an insurance policy.
This surety bond is for corporations or partnerships that are created by the state law of Texas or another state, and are authorized by its articles of incorporation or the partnership agreement.
What is this bond for?
According to Chapter 4001 of the Texas Insurance Code, the surety bond will serve as a guarantee that the Insurance Agency will abide by the provisions of the code, faithfully perform its duties, and be able to compensate the insurers if a claim occurs.
What are the requirements for this bond?
The surety bond should be written by a surety bond company that is licensed in Texas. The key entities in this bond are:
Principal – Insurance Agency
Obligee – Insurance Agency's clients
Surety – surety bond company who will issue the bond
The bond amount should be made payable to the Texas Department of Insurance for the benefit of the Insurance Agency's clients.
The Insurance Agency shall pay any final judgment recovered against the bond.
How much is the bond amount?
The Insurance Agency Bond amount is $25,000. Those who have an excellent credit score can pay as little as 1% of the bond amount!
If you want to check yours today, get your FREE quote here!
How can I get an Insurance Agency Bond?
We've made the steps easier for you!
Send an application to us for this type of bond.
Go through a prequalification process. One of our expert underwriters will get in touch with you regarding the pertinent information needed for the bond.
Sign an indemnity agreement and pay the necessary surety bond cost.
Receive your surety bond!
What are the other requirements for an Insurance Agency application in Texas?
One of the owners of the Insurance Agency should be licensed, be it a member of the corporation or a partner
The insurance agents of the company should all have valid licenses
The insurance agency should have an intent to be actively engaged in the insurance business
Each branch of the Insurance Agency in Texas must be registered separately.
A completed FIN507 or the Application for Insurance Agency License form
The license of any of the members of the corporations or partnership has never been revoked or denied
The insurance agency should have the financial capacity for claims
Pay the license fee of $50 per license type
Need the bond immediately? Get in touch with us!