What is a Texas Airport Customs Area Security Bond?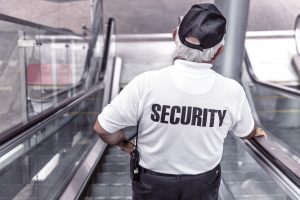 Even if you are already working in one of the airports in Texas, there are particular areas that you are forbidden to wander around freely, such as the Customs Security area.
You are required to get a clearance or access seal first before you are allowed to enter this zone.
The areas include, but are not limited to:
Areas designated by the port director.
Areas identified for processing international passengers and the airline crew along with their baggage arriving from or departing to foreign countries.
Areas where passengers are disembarking from an aircraft.
In your application for an access seal to the area above, the Customs and Border Protection requires you to get a type of bond referred to as an Airport Customs Area Security Bond.
The Texas Airport Customs Area Security Bond is simply a guarantee that the principal (you) will strictly follow the rules set forth by the Customs and Border Protection in such secured areas.
Here's where it gets tricky.
If the principal failed to follow any of the rules, the principal and the surety (us) would pay $1,000 for each violation.
Now, you may be asking yourself why a surety bond company will be called upon to pay the fine along with you.
By acquiring the Texas Airport Customs Area Security Bond from a surety bond company (us), the surety will automatically act as your guarantor.
We are giving the CBP a definite assurance that the person who is applying for the access seal will abide by the Texas Airport Customs Area Security rules and regulations.
That's a big risk we are very much willing to take for you!
But before we do that, one of our professional underwriters will give you a thorough assessment first.
What happens if the person doesn't acquire a bond?
The bond is not an option in this case. It is mandated by Customs and Border Protection that the bond must support the application for the access seal in any Texas airport. It is submitted along with application forms such as the CBP Form 3078.
How can I get this type of bond and will I be qualified?
You have to seek the help of a reputable surety bond company such as Surety Bond Authority to procure a Texas Airport Customs Area Security Bond.
An assessment by our trusted underwriter is the only way for us to determine if you are qualified to get a Texas Airport Customs Area Security Bond.
Don't worry! Our professional team will work hard to attend to your needs and give you what you need regardless of your credit standing!
How much should I pay?
The payment for the said bond is on a case-by-case basis.