What is a Taxable Fuel Bond?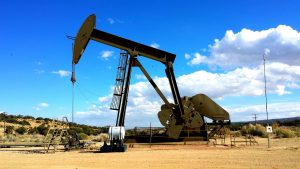 Federal Tax Regulations require taxable fuel registrants to purchase this type of surety bond to serve as a guarantee that their taxes will be paid on time and in full.
If the registrant fails to pay all necessary taxes, then the government agency can file a claim against the bond to collect the amount of the unpaid taxes for the registrant. If the claim is valid, then the surety company will distribute the payment.
The registrant will then have to reimburse the surety company for the full amount paid out from the bond.
How much will I need to pay for this bond?
The cost of a taxable fuel bond is not predetermined by the IRS. The amount of the bond is determined by the registrant's tax history and financial capability as well as expected liability. The amount of the bond will not exceed the expected tax liability for a 6-month period.
The cost of your surety bond will be a percentage of the total bond amount. Since each case is different, you can get a fast and accurate quote for a taxable fuel bond by requesting a free quote from one of our licensed bond agents today. We will be able to answer any questions you have about the surety bond process and guide you through the steps for purchasing and maintaining your bond.
How does a surety bond work?
There are three entities in surety bonds: the principal, the obligee, and the surety. The principal is the business or individual who is responsible for purchasing the surety bond. The obligee is the agency that requires the principal to purchase a surety bond. The surety is the company that serves as the underwriter for the bond.
To apply for a bond, simply request a free quote, and you will be contacted by one of our agents. We will help you understand the requirements of the bond and get you set up to receive your bond as quickly as possible.