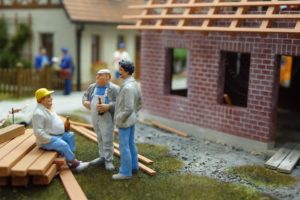 The U.S. Small Business Administration has recently announced the changes made to the Surety Bond Guarantee (SBG) Program which will benefit small contractors in the State of New Jersey.
The amended program – which started on the 20th of September 2017 – allows Sureties to issue bonds to contractors who will not otherwise qualify by reducing the Sureties' liability and by providing a guarantee of 70 percent to 90 percent.
A guarantee of 70 percent is done through the Surety Line of Authority, while a guarantee of 80 percent is granted for all other small businesses. The 90 percent guarantee is for minority-owned businesses, veteran owned and service disabled veteran firms, certified HUBZone businesses, and projects that do not exceed the $100,000 mark.
Small Business Administration New Jersey District Director Al Titone stated that "75,000 small construction firms in New Jersey that can benefit from the new changes made to SBA's Surety Bond Guarantee Program". "It certainly will help small contractors to secure contracts with municipal, state and federal projects, as well as opportunities with the private sector," he added.
Surety Bond Guarantee (SBG) Program qualifies contract bond worth $6.5 million and up to $10 million for Federal Prime Contracts.
As part of their goal to further simplify the bonding requirement for small contractors, the QuickApp is available for contracts worth $250,000 or less. It ensures a quicker bonding process and the need to submit financial statements is eliminated.
A Surety Bond's Role
The issuance of a surety bond is a standard practice for all contractors. It is required by the Federal Government in pursuance of the Miller Act, and under the Little Miller Act for local government and various states.
The purpose of a contract bond will depend on its type.
Bid Bond – a guarantee to the Obligee (the person or government agency bidding the project) that if the Principal who successfully won the bid refuses to execute the contract, the bond will recompense the Obligee for the cost acquired due to the noncompliance.
Performance Bond – an assurance that the Principal will fulfill his or her contractual obligations without hindrance or delay
Payment Bond – ensures that the Principal will pay the materials, employees, subcontractors, and equipment that will be used for the project
Maintenance Bond – a warranty made by the Principal to the Obligee for the repair of any problems that may arise within a certain period
In all these, the Surety will serve as the Principal or contractor's partner in making sure that the obligations will be lawfully performed. The Surety will also act as a strong financial guarantor in case of a default.
And since the bond premium will only be a small fraction of the contract amount (1.5% – 3%), the contractor will have a higher working capital – an essential component, especially for small businesses.
Do you have any questions about this surety bond? Call us now at 800-333-7800!