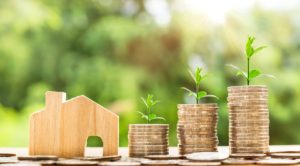 As of July 23, 2017, the Superintendent of Financial Services of the State of New York has reinstated Part 418 of the Superintendent's Regulations and Supervisory Procedures. This section will obligate non-exempt mortgage loan servicers (MLS) to register with the Superintendent and submit a sufficient surety bond.
The regulation aims to strengthen the mortgage loan servicing industry within the state by ensuring that the mortgage loan servicers will perform their obligations in an honest, fair, and efficient manner. A surety bond will largely be responsible for guaranteeing this.
As part of the conditions that will be outlined in the surety bond, the registered MLS will have to faithfully comply with all the relevant laws and rules, including the provisions of the Subprime Lending Reform Law which were implemented in  Part 418 of the Superintendent's Regulations and Supervisory MB 109 and MB 110.
Various bonding requirements for mortgage loan servicers
There are two types of surety bonds that MLS registration applicants must submit as proof of financial responsibility: Corporate Surety Bond and Fidelity Bond and E & O (Errors and Omissions) Coverage.
The Corporate Surety Bond that will be filed with the Superintendent should not be less than $250,000. The bond amount will serve as a trust fund for the recovery of any losses that will arise from the following circumstances:
The mortgage loan servicer's insolvency, liquidation, or bankruptcy
In the event of a revocation or surrender of a mortgage loan servicer's registration
Registered mortgage loan servicers who have received valid complaints of wrongful acts will be required to procure a surety bond with a bond amount of $500,000.
Fidelity Bond is for the protection from any potential damages due to embezzlement, fraudulent acts, forgery, misplacement, and other related misconducts. E & O Coverage, on the other hand, will specifically cover losses resulting from the inability of the mortgage loan servicer to pay real estate taxes, hazard, and flood insurance, or the maintenance of mortgage guaranty insurance.
The required amount for Fidelity Bond and E&O Coverage will be based on the MLS' Volume of Servicing Report ("VOSR"). The required bond amount will be as follows:
Bond and E&O Coverage Amount             Aggregate Amount of New York Loans Serviced
$300,000                                                       $100,000,000 or less
plus .15%                                                       of the next $500,000,000
plus .125%                                                     of the next $400,000,000
plus .100%                                                     of the amount over $1 billion
Registration Exemptions
All persons, partnerships, corporations, and any other business entities who are intending to become an MLS are mandated to register with the Superintendent with the exemption of the following:
National bank
Federal savings bank
Federal savings and loan association
Federal credit union
Mortgage banker
Mortgage broker
Persons that have been exempted by the Superintendent
Insurance company, banking organization, and foreign banking corporation licensed by the Superintendent or the Comptroller of the Currency
In need of a surety bond? Check out our bonds per state!