Surety Bond Services are now available in Alaska with Surety Bond Authority
California-based surety bond provider is now offering its surety bond services to the State of the Last Frontier.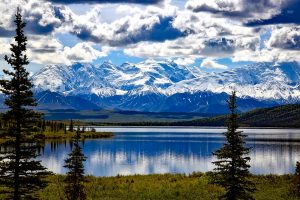 Los Angeles, CA, May 30, 2017 – Surety Bond Authority, Inc, a full-service California-based surety bond company, is now offering its surety bonds and surety bond consulting services for individuals and all types of businesses in the State of Alaska.
The company is pleased to announce that they provide Alaska surety bonds of four separate types: Court Bonds, Construction Bonds, License and Permit Bonds, and Commercial Bonds – each available for individuals, contractors, and business owners as required by Alaska state laws.
According to Greg Rynerson, founder, and CEO of Surety Bond Authority, "In every business environment, surety bonds are required by state laws. People have to file their requirements to legally conduct business and perform their obligations. In surety bonds, each party involved in the process has a defined role and responsibility with one another. A surety bond is a guarantee – one which can benefit individuals and businesses in many ways."
To file a Surety Bond in Alaska, the individual or business must be in the State of Alaska. Multiple various companies that perform services are required to post a bond to receive work from another company or to protect a consumer if the business doing the work does not perform as agreed.
Therefore, surety bonds classify the key aspects required for the business and offer better solutions to solve performance problems. It offers financial support and responsibility to the people engaged as per their functionality and requirements.
With more than 20 years of executing bonds at state and federal levels, Surety Bond Authority will not only be able to assist clients to acquire the bonds they need but also help them in getting qualified through its consulting services.
Surety bonds for general contractors, state and federal courts, government agencies, regulation departments, and businesses in Alaska can now be obtained with Surety Bond Authority.
About Surety Bond Authority, Inc.
Surety Bond Authority, Inc. is your trusted partner in all your surety bond needs. The company offers clients surety bonds and surety bond consulting services in exchange for competitive rates. The company is now quickly gaining ground in expanding its service reach across the country. For more information about Surety Bond Authority, visit its official website at www.suretybondauthority.com.
Contact
Greg A. Rynerson, CEO
5850 Canoga Ave. #400, Woodland Hills, CA
800-333-7800
greg@suretyauthority.com