California-based Surety Bond Company now offers accessible surety bonds at the most affordable rates in the Beehive State.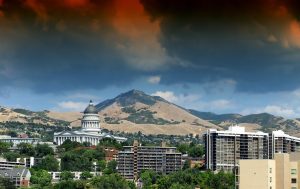 Los Angeles, CA, June 16, 2017 — Surety Bond Authority, Inc., a leading surety bond provider, announces its surety bond programs for contractors and businesses in the State of Utah. From Alcohol Tax Bonds to Telemarketer Performance Bonds, the company has listed surety bonds accepted by the public and private sector, federal, state, and local municipalities.
"We are delighted to be extending our surety bonds services to serve Utah residents, businesses, contractors," Greg Rynerson, founder and CEO of Surety Bond Authority, Inc., said. "Surety bonds are already a necessity to obtain financial protection, ensure fulfillment of contract obligations, and secure license and permits at most state and federal levels."
The company provides efficient and cost-effective ways to finance security obligations, replacing the need for insurance and traditional banking lines. Plus, it provides access to direct guidance from its network of industry professionals, such as attorneys, CPAs, contractors, and lenders. Best of all, it provides technical, financial, or consulting assistance to clients to ensure a smoother process of meeting their surety bond-related needs.
Surety bonds protect an organization and assists in building the brand image. For contractors and businesses, getting bonded positions them as credible service providers to the public. For individuals in litigation, surety bonds ensure financial protection and assure the faithful performance of court-appointed duties.
Surety Bond Authority offers different types of surety bonds in Utah: construction bonds, court bonds, commercial bonds, and license and permit bonds at unbeatable rates. Posting surety bonds is a requirement mandated by the state, federal, and municipal governments.
About Surety Bond Authority, Inc.
Surety Bond Authority, Inc. is a full-service bonding company headquartered in Woodland Hills, California. While offering an extensive list of various types of surety bonds, the company ensures to apply its comprehensive underwriting approach to extend credit and quick turnaround in issuing bonds to meet contract deadlines. For more information about Surety Bond Authority, visit its official website at www.suretybondauthority.com.
Contact
Greg A. Rynerson, CEO
5850 Canoga Ave. #400, Woodland Hills, CA
800-333-7800
greg@suretyauthority.com