What is a Preneed Funeral Bond?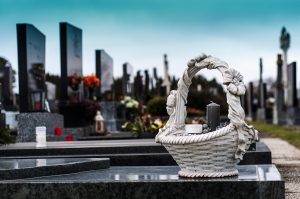 Today, many people try to be prepared for their funeral costs long before their loved ones need to start planning for one.
Many funeral homes allow people to make their arrangements ahead of time, taking any pressure off of their loved ones, both mentally and financially.
Because of this, many states require funeral homes to obtain a preneed funeral bond so that the contract is honored and the funds will be used appropriately when it is time for the funeral.
How does a preneed funeral bond work?
A preneed funeral bond is similar to other surety bonds in that there are three key entities:
The principal: the business or individual that is required to purchase the preneed funeral bond
The obligee: the state agency that requires the funeral home to purchase the surety bond
The surety: the company that pledges to financially guarantee that the principal will adhere to the terms of the bond.
 A preneed funeral bond holds the funeral home accountable for any misuse of funds or breaches of contract. If the company fails to meet the terms of the contract or uses the funds collected for anything other than the funeral of the contracted individual, then a claim can be filed against the surety bond.
After an investigation, the surety company will determine if the claim is valid. If it is, then they will issue a payment to the complainant in an amount not to exceed the total amount of the bond. This will cover any loss or damages suffered due to the breach of contract or misappropriated funds. The funeral home will be required to repay the amount that is given to the complainant to make the surety company whole again.
Having this bond gives consumers the understanding that yours is a reputable business that wants to protect its customers from any wrongdoing. Being bonded is an exceptional way to be a more respected and recommended company in your community.
What is the cost of a preneed funeral bond?
Your state determines how much coverage is required for a preneed funeral bond. Your premium will be a small percentage of that amount. You can request a free quote by completing our simple application. An agent will be able to get you an accurate and fast quote so that you can become bonded quickly. Once your paperwork is complete and payment is processed, we will send out your bond documents right away.