What is a Pennsylvania Real Estate Education Provider Bond?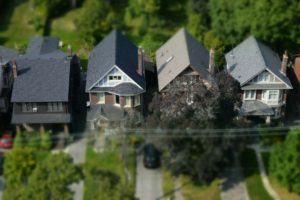 Real estate education providers must be approved first before offering real estate education in Pennsylvania. To be accepted means being licensed and registered. And as part of the licensing requirements, real estate education providers need to purchase a surety bond.
The Real Estate Education Provider Bond guarantees compliance with state laws and rules regarding the faithful performance of obligations as a real estate education provider.
The bond is for the benefit and protection of the real estate education provider's students; it also ensures the security of their contractual rights.
Real estate education providers offer courses for salespersons, brokers, and continuing education for already-registered/licensed salespersons. Education includes real estate law and financing, real estate practice, real estate brokerage and management, and a whole lot more.
As an education provider, you must:
Have suitable classroom space.
Not share office space, instruction space, or common space with a real estate business, franchise, network, or organization.
Be compliant with applicable building, fire safety, and sanitary requirements imposed by the state, county, and municipal governments.
What is the bond amount?
The bond amount is $10,000.
If you have a stellar credit score, you will be eligible for a low bond premium. Bond premium starts at $100.The cost is a percentage of your bond amount.
How do I obtain a Real Estate Education Provider Bond?
You can easily get this surety bond from us! We will guide you through the entire process. We'll make sure that you will understand what you are getting into.
Here's how to get bonded:
You have to send an application to us. If you are ready to do that now, you may apply HERE!
After we have received your application, we will ask you to submit the necessary information needed for the underwriting process. These are the following:
An expert underwriter will carefully evaluate all these to attain the best credit decision possible. To avoid any delay, the information that you should submit should be organized and concise.
Your surety bond will be issued and sent to you!
What are the bond conditions?
The Surety must be accepted and authorized to conduct business in the Commonwealth of Pennsylvania.
The Principal must meet all bond requirements outlined in the Pennsylvania Real Estate Education Providers Code, § 35.341.
The Principal (real estate education provider) must desire to operate its school at the determined location in the manner required both by its express contracts with its students and by the provision of the Real Estate Licensing and Registration Act, the Act 9 of February 19, 1980, and the regulations set by the Pennsylvania Real Estate Commission.
Any school which offers instructions in real estate must attain the Commission's approval and follow its rules and regulations.
If the Principal applies and conforms to all applicable rules and laws in providing real estate education, then the obligation will be null and void. Otherwise, it will remain full force and effect.
The Surety's aggregate liability will not exceed the full bond amount.