What is a Pennsylvania Lottery Bond?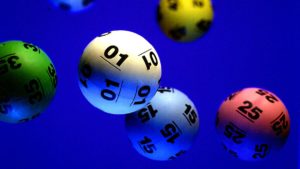 Business owners who sell state lottery tickets through their business, such as gas stations, retail, and convenience stores, are required to purchase a surety bond as part of the licensing requirements before being able to conduct business.
The Lottery Bond, also referred to as a lotto bond, guarantees that the business owner will comply with all state-mandated lottery ticket sales regulations that are set by the state. It ensures financial responsibility for all financial obligations derived from being a Pennsylvania State Lottery Retailer to maintain the fairness of the lottery system.
The bond also protects consumers from any unlawful activities, such as devious ticket sellers who attempt to sabotage lottery equipment, mismanage payment of lotto prizes, or intentionally avoid paying taxes related to the volume of lottery ticket sales.
PA state lottery retailers can:
Provide games for customer entertainment and increase foot traffic
Receive commission on the sale of PA Lottery tickets
Earn occasional bonuses in special promotions and for selling big winning Lottery tickets
Offer ticket sales support programs for older Pennsylvanians
What are the bond conditions?
The bond must be written by a Surety authorized to conduct business in the Commonwealth of Pennsylvania.
The Principal must faithfully perform and carry out the terms and conditions as stated in the bond ensuring compliance with provisions of the State Lottery Law, Act of 1971, No. 91.
If the Principal conforms to rules and provisions as agreed, the obligation will be void; otherwise, it will remain in full force and effect.
The Surety may cancel the bond by written notice to the Pennsylvania Department of Revenue, Bureau of State Lotteries by certified mail, at least 30 days before the date of cancellation.
What is the bond amount?
The bond amount is $10,000.
The cost of the bond is a percentage of the bond amount (which serves as your bond premium). The rate can go from 1%-5% of the bond amount. A surety underwriter will make an in-depth evaluation of your credit score.
How do I obtain a Lottery Bond?
We have made the surety bond procedure easier for you! Just follow these simple steps:
STEP 1: You must first apply for this type of surety bond. We can quickly give you a free quote for a lottery bond for your business. Our licensed agents are ready to help guide you through the simple process of obtaining your bond as quickly as possible.
If you are ready to do that now, you may APPLY HERE!
Once we have received your application, we will immediately start the bonding process. We will inform you about the important documents that you need to submit for the next step, which is the underwriting process.
STEP 2: An underwriter will take a thorough look at the following:
STEP 3: After the underwriting process has been fulfilled, we will issue your surety bond and send it to you immediately!
Need to know more? Contact us now!