What is a Pennsylvania Investment Adviser Broker-Dealer Bond?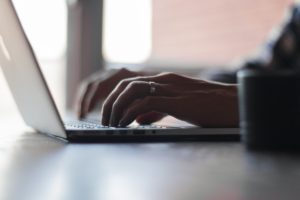 The Pennsylvania Department of Banking and Securities registers investment advisers, broker-dealers, and investment adviser representatives who engage in securities-related business within the Commonwealth.
The Investment Advisor Broker-Dealer Bond guarantees that the investment advisor or broker-dealer and any of their representatives will not violate any rules and regulations that govern their license. The bond also protects clients against financial losses if the advisor/broker-dealer defiles any of these rules and regulations.
Investment advisers are persons or companies compensated for advising investors on the purchase, sale, or value of securities. Broker-dealers may be persons or companies engaged in the purchase and sale of securities, operating both as a broker and a dealer, depending on their transactions.
What are the bond conditions?
A Surety Company must issue the bond licensed to issue surety bonds in this Commonwealth of Pennsylvania.
The Principal must be a registrant/licensee seeking legal transaction of business in the Commonwealth.
If the Principal complies with all state rules and regulations in connection with advising investors or handling broker-dealer operations, then the obligation will be null and void. Otherwise, it will remain in full force and effect.
The Surety's liability will be based on the rounded surety bond amount if the adviser/broker-dealer does not meet specific criteria under the Securities Exchange Act of 1934 and Pennsylvania Securities Act of 1972, as amended.
What is the bond amount?
For investment advisers:
The bond amount is $5,000 (if the investment adviser does not meet the minimum net worth requirements of § 303.042 about investment adviser capital requirements).
For broker-dealers:
The bond amount is $5,000 (broker-dealer registered under the act but not registered as a broker or dealer under the Securities Exchange Act of 1934 (15 U.S.C.A. § §  78a—78kk).
The cost of the bond is a percentage of the bond amount. It usually ranges from 1%-5% and serves as your bond premium. The cost may be subjected to a surety underwriter's assessment of your credit score and other financials.
How can I obtain an Investment Adviser Broker-Dealer Bond?
We've linked to the registration packets from the Pennsylvania Department of Banking and Securities.
Investment Adviser Registration Packet
Broker-Dealer Registration Packet
SURETY BOND:
You can easily get this surety bond from us! We will guide you through the entire process. We'll make sure that you will understand what you are getting into.
Here's how to do get bonded:
You have to send an application to us. If you are ready to do that now, you may APPLY HERE!
After we have received your application, we will ask you to submit the necessary information needed for the underwriting process. These are the following:
Your credit score
Your copy of the BOND FORM, whether you're an investment adviser or a broker-dealer.
An expert underwriter will carefully evaluate these to attain the best credit decision possible. To avoid any delay, the information that you should submit should be organized and concise.
Your surety bond will be issued and sent to you!
As a registered investment professional and/or business in Pennsylvania, you will be listed via BrokerCheck or Investment Adviser Public Disclosure (IAPD).
Contact us at 800-33-7800 today!