What is an Oregon Private Detective Bond?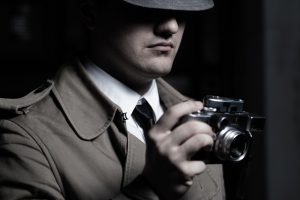 Private investigators play a pivotal role in the American civil and criminal justice system. According to Charles Nemeth in his 2010 book, the aim of any legal inquiry has always been to provide essential data that could be used to prop up or disprove an assertion or serve as grounds for a particular action that could lead to a criminal lawsuit. In short, the criminal justice system vastly depends on the precision and truthfulness of private investigation results. Thus, private investigator's findings frequently serve as the foundation of numerous decisions arrived at by judges and lawyers as to whether or not there is sufficient proof to proceed in an initiated legal action. Considering their value to the justice system, private detectives sometimes use this power for personal gain. So how can consumers defend themselves from crooked private detectives? By securing a Private Detective Bond.
The Oregon Private Detective Bond is an indisputable affirmation that a licensed Private Detective will conform to all the terms of the agreement made between him and the client. He will likewise vigorously hunt for and report the truth with utmost accuracy in the performance of his professional obligations; will acknowledge exclusive accountability for his individual standards and actions and take every logical prospect of enhancing and improving his know-how and professional reliability; be above reproach in the financial facets of his dealings; will conform to all the provisions of the ORS Chapter 703 and OAR Chapter 259.
Why do you need an Oregon Private Detective Bond?
You need the Oregon Private Detective Bond because you want to express your professionalism and integrity to clients who expect highly of a private investigation firm.  You also need this bond because your line of work is important to you. With this bond, current customers and potential patrons will view you as a private investigator of truthfulness and reliability.
More details about the Oregon Private Detective Bond
The bond is explicitly required by the DPSST which must be at least $5000, the state's minimum standard amount.   Your name must be written as the principal on the bond form.
What is the cost of a Private Detective Bond?
The bond's premium amount is highly dependent on your financial history and credit score. If you have an objectionable credit rating, it is expected that you will be asked to pay a higher premium amount compared to one having a seamless credit history and excellent financial record.
How do I get an Oregon Private Detective Bond?
Getting a bond is simple. However, be sure to contact only genuine professionals in the field of surety. Give Surety Bond Authority specialists a call now! With Surety Bond Authority taking care of your business affairs, you will have the answers you need and the solution to whatever concerns you have in protecting your business.