What is an Oregon MMA Promoter Bond?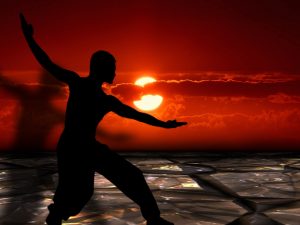 Mixed Martial Arts has positioned itself to virtually lie in the same level of tennis or golf in the aspect of sponsorships and the extent of its audience; however, it has not developed a counterbalance which is shared by most other professional sports — a form of united organization that sets standards for athlete benefits and other rights.
The sport of MMA is, in essence, a viable conception. Emerging in the 1990s, it was a brainchild of a few promoters who decided to see what could take place when two strong men go after each other without the benefit of fight rules and norms the same way that Muay Thai and Jiu-Jitsu have. While it attracted hundreds of contenders and a lot of people, it isn't so properly managed as a business. Thus, an MMA Promoter Bond must exist.
But what is an Oregon MMA Promoter Bond?  The Oregon MMA Promoter Bond is an absolute warranty assuring that a) all participating martial artists are of legal age (18 or older) at the time the sports event is held, b) you as a promoter has accomplished all applicable licenses, c) you are or have been consistently paying all personnel involved (cornermen, doctors, timekeepers, fighters, referees, inspectors, scorecard judges), and that d) you always maintain an appropriate venue for each bout.
Why do you need an Oregon MMA Promoter Bond?
You need the Oregon MMA Promoter Bond because you want people to stay assured and confident as they do business with you. Due to their confidence in your capability, they will want to extend their assets effort, and presence in your viable undertakings.
Before you secure a bond from a reputable surety agency, you must submit yourself to a credit check, have your application accepted, and went through other screening processes.
After being bonded, you as an applicant can now apply for an Oregon Mixed Martial Arts license that will allow you to hold and sponsor MMA bouts lawfully. Before you can be fully licensed though, the following requirements need to be accomplished – a)resident status confirmation, b) credit report, c) bank statements (at least three months), and d) fingerprinting at a local police station.
What is the cost of an Oregon MMA Promoter Bond?
Being bonded is not expensive. The bond coverage must be at least $10,000 while the bond premium is vastly dependent on three core benchmarks — personal credit history, experience, and financial history. If you have criminal convictions in the past or hold a dubious credit history, you are likely to pay a higher premium.
How do I get an Oregon MMA Promoter Bond?
The first step to obtaining an Oregon MMA Promoter Bond is to secure an assessment from a reliable surety bond company. Surety Bond Authority has years of experience in the surety bond industry and has written loads of bonds that have satisfied countless clients all over the US.
Procure a bond today and give your business the confidence and respectable image it deserves. Give us a call, and one of our surety professionals will connect with you ASAP!