What is an Oregon Federal Maritime Commission Bond?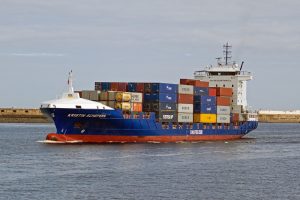 All throughout history, the seas all over the world have been vital to people as a channel of transportation. As markets became progressively more globalized, shipping volumes skyrocketed. This situation goes to show that shipping has been an essential human activity the whole time, especially when wealth relied chiefly on global and inter-regional trade.
In the US, when a trade activity entails the utilization of ocean-going transport and commerce, the Federal Maritime Commission is the agency that needs to be consistently dealt with. It is responsible for the licensing, monitoring and regulating of all ocean-based shipping business activities and concerns involving American companies. To appropriately carry out shipping business deals in the US, the need to post a Federal Maritime Commission Bond is of the essence.
The Federal Maritime Commission Bond is a watertight pronouncement that the shipping company will act in accordance with all of the provisions mandated by the Shipping Act of 1984, the stipulations of the Foreign Shipping Practices Act of 1988, the specifications under Section 19 of the Merchant Marine Act (1920), and all conditions spelled out under Public Law 89-777. It is also an indisputable warranty that clients, partners and all stakeholders will be dealt with maximum impartiality and composure.
Why do you need an Oregon Federal Maritime Commission Bond?
Having a Federal Maritime Commission Bond renders you as a stable and capable business owner who can provide services in a principled approach. The bond can exceptionally enhance your reputation as a shipping business owner and can heighten your leadership within the industry. With this bond, customers are confident that as they avail of your services, they will be protected.
More details about the Oregon Federal Maritime Commission Bond
The Federal Maritime Commission Bond specifies that:
For OFFs (Ocean Freight Forwarder), the Federal Maritime Commission bond coverage is for $50,000 with an accompanying $10,000 coverage for every American stand-alone area office.
For licensed NVOCCs (Non-Vessel-Operating Common Carrier), Federal Maritime Commission bond is for $75,000 plus $10,000 for every U.S. autonomous office aside of the primary workplace. On the other hand, unlicensed NVOCCs not based within the US must carry with them a $150,000 bond.
Violating any prerequisite of the Shipping Act can lead to fines of up to $5,000 for every infringement, or up to $25,000 for each transgression when committed on purpose.
What is the cost of an Oregon Federal Maritime Commission Bond?
The bond with all its features and benefits is not expensive. However, a Federal Maritime Commission Bond premium is hugely reliant on your financial credit report and status as a business person. Qualified candidates with excellent financial documentation and commendable business performance are expected to pay lesser than those who have an unfounded and fallacious credit history.
How do I get an Oregon Federal Maritime Commission Bond?
Getting a bond is simple. Be sure to get in touch with genuine professionals only. Give Surety Bond Authority specialists a call now! With Surety Bond Authority taking care of your business affairs, you will have the answers you need and the solution to whatever concerns you have in protecting your business.