What is an Oklahoma Telemarketing Bond?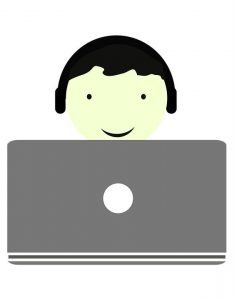 Every year, people get hundreds of telemarketing calls from telemarketers initiating various business deals of every known product and service. Currently, the telemarketing method is extremely ostracized by Americans. This negative public opinion on telemarketing typically shows that a vast number of Americans disapprove of unwanted sales calls. However, telemarketing is a popular and very convenient way to do business because it is an economical manner of marketing goods and services.
Considering the current mindset of American people on telemarketing, it is then imperative for any telemarketer who wants to succeed in the business world to possess something that can reduce people's apprehension and possible disgust with telemarketers. The Telemarketing Bond can do just that.
The Oklahoma Telemarketing Bond is an irrefutable pledge required by the Oklahoma Attorney General demonstrating a telemarketer's readiness to conform to the Oklahoma Telemarketing Restriction Act. This likewise serves as security that shields the State and customers from telemarketers who engage in deceitful activities or conduct themselves in a disreputable manner such as 1) conducting telemarketing activities without being duly registered with the Attorney General, 2)failing to let buyer in any telephone sales transaction the right to withdraw any purchase or contract to purchase, 3) failing to reimburse payments made by any buyer, 4) failing to make known to the buyer that he/she has cancellation rights, 5) misrepresentation of any kind, 6) uses equipment or techniques that would deliberately obstruct or evade detection of the commercial telephone seller's identity or telephone number.
Why do you need an Oklahoma Telemarketing Bond?
You need the Oklahoma Telemarketing Bond because your telemarketing venture is vital to you and you consider your endeavor as fundamental to the economy. The bond can serve as an excellent marketing tool for you to stand out among your peers within the industry. With this bond, your clients and other stakeholders will look at you as a telemarketer of reliability, someone who can be trusted, and a true professional.
How much does an Oklahoma Telemarketing Bond cost?
The Oklahoma Telemarketing Bond amount is $10,000. The bond premium amount is highly reliant on the telemarketer's financial capacity, potential income, and tax payments history.
How do I get an Oklahoma Telemarketing Bond?
Getting an Oklahoma Telemarketing Bond is effortless. Choose a reliable surety company that you know can serve your specific needs, can address your concerns without delay, and can respond to whatever challenges you will encounter in the process. Give them a call NOW