What is an Oklahoma Notary Bond?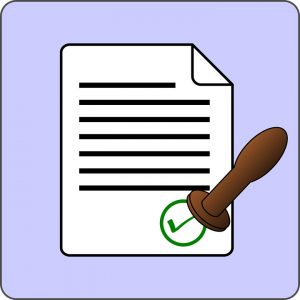 How should your brand of service vary from that of your competitors? If you cannot come up with some firmly distinctive mechanisms for your business, you will be perceived as just one of the many notaries who have mushroomed within the state. Perhaps you and the others in your company can create some service improvements and endeavor a major effort in the operations. Craft something exceptional about your product and your services, and then ingeniously and innovatively take advantage of every facet of the distinction and bind it into what potential customers have expressed as their preference.
Always remember that customers are always willing to pay not just for expertise but also for trust, and they always want to do business with those practitioners who they know they can like and have confidence in. When trust is far above the ground, stress levels immediately go down. Correspondingly, when trust is soaring, improved income follows.
Thus, a distinguishable differentiator will be to provide security so that existing clients' trust will be earned and potential customers' confidence will be achieved. This security is called a Notary Bond.
The Oklahoma Notary Bond is an infallible defense against a notary public who will commit any of the following:
Be convicted of a severe crime within the immediately preceding ten (10) year period;
Any act representing an official indiscretion;
Any substantial misrepresentation of any fact in his/her application for engagement of a notary public;
Failure to tender a well-timed resignation when he/she becomes ineligible due to: (1) not being a citizen of the United States; or (2) not being a bona fide dweller of Oklahoma;
Cancellation of the bond by surety company; or
Cancellation of the bond by the state of Oklahoma.
It must always be noted that notaries have unlimited financial liability for both premeditated and inadvertent wrongdoing.
Why do you need an Oklahoma Notary Bond?
You need the Oklahoma Notary Bond because you care for your reputation and your profession. With this bond, clients will have confidence in hiring your services thereby making you an attractive professional to work with. The bond can boost your professional integrity and allows you to be recognized as a responsible expert in your area of expertise.
How much does an Oklahoma Notary Bond cost?
The Oklahoma Notary Bond is for $1,000. Premium payments will be determined by your credit score and financial history. Likewise, your profile including your reputation as a member of the community will be strong factors in the decision of how much the premium will be for this bond.
How do I obtain an Oklahoma Notary Bond?
Getting an Oklahoma Notary Bond is effortless. Choose a reliable surety company that you know can serve your specific needs, can address your concerns without delay, and can respond to whatever challenges you will encounter in the process. Give them a call NOW!