What is a New York Immigration Assistance Service Providers Bond?
Help someone's American dream come true through this surety bond!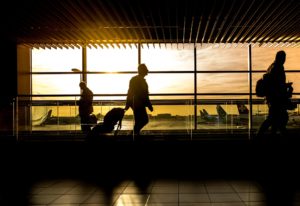 Immigration assistance service providers help those who are intending to migrate to the United States by providing services such as:
Assisting in filling out application forms that will be sent to the Federal Bureau of Citizenship and Immigration Service, or other governmental entities
File documents for the applicant
Every immigration assistance service provider (individual, sole proprietorship, partnership, corporation, or limited liability company) should submit a surety bond to ensure the fulfillment of the written contract between the immigration assistance service provider and its client.
The written contract should be made according to the provisions of NYC Administrative Code Sections 20-770 et seq. and Rules of the City of New York Sections 5-260 et seq.
Non-compliance to the written contract by the immigration assistance service provider will result in a surety bond claim by the Obligee of the bond.
What is the Immigration Assistance Service Providers Bond?
The bond amount is $50,000.
However, if the immigration assistance service provider acquires more than $250,000 in total fees during a 12-month calendar period, the bond amount will be 20% of the total fees.
For example:
$300,000 – total fees acquired in 12 months
$300,000 X 0.20 = $60,000 is the bond amount
The bond premium will depend on your credit score. If you have an excellent one, you will be eligible to pay a small percentage of the bond amount!
GET YOUR FREE SURETY BOND QUOTE TODAY!
How can I get an Immigration Assistance Service Providers Bond?
You can easily get this surety bond from us! We will guide you through the entire process. We'll make sure that you will understand what you are getting into.
Here's how to do get bonded:
You have to send an application to us. If you are ready to do that now, you may APPLY HERE!
After we have received your application, we will ask you to submit the necessary information needed for the underwriting process. These are the following:
Your financial capability
Your business or job performance history
Your credit score
An expert underwriter will carefully evaluate all three to attain the best credit decision possible. To avoid any delay, the information that you should submit should be organized and concise. You also need to get a copy of your bond form.
Your surety bond will be issued and sent to you!
What are the surety bond conditions?
The bond should be issued by a New York-authorized surety
The Obligee should be the People of the State of New York
The immigration assistance service provider should abide by the provisions of NYC Administrative Code Sections 20-770 et seq. and Rules of the City of New York Sections 5-260 et seq., and the rules and regulations of NYC Consumer Affairs
If a violation is committed, the aggrieved party will be able to file a surety bond claim